Septermber 16, 2019, Louisville, KY, OnPoint Warranty Solutions, LLC- OnPoint, a leading provider of warranty services, including underwriting, service contract and extended warranty programs, home warranty, logistics and field service management, is presenting at Warranty Innovations this week!
CEO Chris Smith is participating in Warranty Innovations, billed as an industry forum geared to open new frontiers in extended warranty and service contract innovation, this September 18-20, in Nashville, TN. At the event, Chris will chair an interactive panel discussion on increasing consumer convenience and how that directly relates to customer lifetime value on Wednesday. On Friday, Chris is presenting in the Services and Support track, where he will share with attendees how to increase the lifetime value of each customer relationship through service transparency.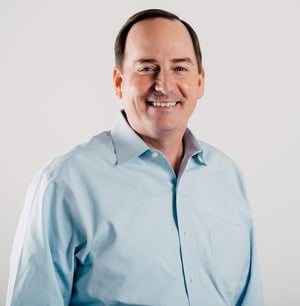 About his presentation on Friday, Chris said "The adoption of IoT and connected devices in the home, and consumers' willingness to connect them to home networks is revolutionizing service delivery. There are the obvious advantages for manufacturers and other service providers, insomuch as IoT can trigger alerts that can be used to proactively service and repair products, leading to higher customer service. However, that same instantaneous connectivity has also changed consumer perceptions and expectations of service delivery. We hear a lot about the 'Uberization' of service, but what does that really mean, in terms of consumer expectations and its impact on how we deliver service?
I'll share tips for how manufacturers, retailers and third-party administrators can provide phenomenal customer experiences, some of which you must consider, and other that you simply cannot overlook in building a your product service strategy."
Join Chris Friday at 9:10 at Warranty Innovations to learn more and hear real life examples of his strategies in action.

To view the agenda, please visit: https://www.warrantyinnovations.com/agenda.html
And, while you're at the show, look us up! Click below to grab some coffee or a hors d oeuvres.
About OnPoint Warranty Solutions
OnPoint was launched by customer experience experts with proven success helping global brands deliver underwriting, service contract and manufacturer warranty programs, service fulfillment, service administration technology and logistics, to drive the highest levels of consumer experience in the service industry. Building on the foundation of a connected, multinational service network, omni channel customer interactions and consumer-focused technology, OnPoint creates brand loyalty through service contract and service solutions designed to reduce risk, increase efficiency, delight consumers and improve our customer's bottom line. For more information, visit our website: www.onpointwarranty.com