OnPoint Warranty was named a Bronze Winner in the Stevie Awards for Sales & Customer Service 2020!
On February 29, 2020, OnPoint Warranty Solutions was named a Bronze Winner for Best Customer Satisfaction Strategy in the 14th annual Stevie® Awards for Sales & Customer Service!
The Stevie Awards for Sales & Customer Service are the world's top honors for customer service, contact center, business development and sales professionals. The Stevie Awards organizes eight of the world's leading business awards programs, also including the prestigious American Business Awards® and International Business Awards®.
More than 2,600 nominations from organizations of all sizes, in virtually every industry, and in 48 nations, were evaluated in this year's competition. Winners were determined by the average scores of more than 180 professionals worldwide on seven specialized judging committees. Entries were considered in more than 90 categories for customer service and contact center achievements.
Awarded the Bronze in the category for our CX strategy, OnPoint Warranty Solutions demonstrates our promise to connect our client brands to consumers through dynamic OEM warranty services, home warranty, extended warranty products and fulfillment services designed to delight consumers while reducing risk, increasing efficiency, & improving our clients' bottom lines.
We utilize our 100+ years of in-field experience in the manufacturing, insurance, warranty, field service and service technology verticals to deliver great consumer service experiences, a core tenant of our brand promise.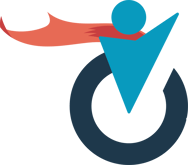 Every member of our organization who has the opportunity to touch a consumer are empowered and encouraged to be customer avengers every day. It's the foundation of the company culture and a key performance metric for everyone.


By taking care of each consumers in the best way possible, our clients can focus on producing, marketing and selling their products, trusting OnPoint to bring consumers back again and again based on great post-purchase service and support.
"Stevie Award winners from around the world should be very proud of their achievements. The judges were impressed with the vast range of nominations submitted for 2020 and have agreed that their accomplishments are worthy of public recognition," said Stevie Awards executive chairman, Michael Gallagher.
Details about the Stevie Awards for Sales & Customer Service and the list of Stevie winners in all categories are available at www.StevieAwards.com/sales.
"We are excited to again be recognized by the Stevie Awards as a winner! Customer experience the foundation of our business model. We endeavor to deliver great warranty service experiences to every consumer, in every interaction with our organization. We're delighted to be recognized for delivering those great service experiences", stated Chris Smith, CEO, OnPoint Warranty Solutions.
About OnPoint Warranty Solutions
OnPoint was launched by customer experience experts with proven success helping global brands deliver underwriting, service contract and manufacturer warranty programs, service fulfillment, service administration technology and logistics, to drive the highest levels of consumer experience in the service industry. Building on the foundation of a connected, multinational service network, omni channel customer interactions and consumer-focused technology, OnPoint creates brand loyalty through service contract and service solutions designed to reduce risk, increase efficiency, delight consumers and improve our customer's bottom line. For more information, visit our website: www.onpointwarranty.com
About the Stevie Awards
Stevie Awards are conferred in eight programs: the Asia-Pacific Stevie Awards, the German Stevie Awards, The American Business Awards®, The International Business Awards®, the Stevie Awards for Great Employers, the Stevie Awards for Women in Business, the Stevie Awards for Sales & Customer Service, and the new Middle East Stevie Awards. Stevie Awards competitions receive more than 12,000 entries each year from organizations in more than 70 nations. Honoring organizations of all types and sizes and the people behind them, the Stevies recognize outstanding performances in the workplace worldwide. Learn more about the Stevie Awards at http://www.StevieAwards.com.