Partnership created to drive innovative service programs for consumer goods to market.
OnPoint Warranty Solutions, LLC, a leading provider of service contract and manufacturer warranty programs, has finalized its business relationship with Starr Insurance Companies (Starr).
In this new relationship, Starr underwrites warranty services and contract products that are administered by OnPoint Warranty Solutions and sold through manufacturers, retailers, service provides and direct to consumers.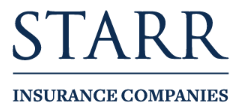 Chris Smith, CEO, OnPoint stated, "OnPoint is honored to now be counted among Starr Insurance Companies' group of trusted service contract administrators. We believe that the consumer service paradigm has shifted, and have assembled technology, a network of service providers, and digital marketing tools to revolutionize how consumers purchase service contracts, as well as the way service is fulfilled. We endeavor to treat every consumer like family, offering contract coverage and on-demand service for their entire connected household of products. We chose Starr because they believe in our strategy and are well placed to support our clients and consumers with the trust and speed that an A-rated insurer, such as Starr, can provide."
About OnPoint Warranty Solutions
OnPoint was launched by customer experience experts with proven success helping global brands deliver underwriting, service contract and manufacturer warranty programs, service fulfillment, service administration technology and logistics, to drive the highest levels of consumer experience in the service industry. Building on the foundation of a connected, multinational service network, omnichannel customer interactions and consumer-focused technology, OnPoint creates brand loyalty through service contract and service solutions designed to reduce risk, increase efficiency, delight consumers and improve our customer's bottom line. For more information, visit our website: www.onpointwarranty.com
About Starr Insurance Companies
Starr Insurance Companies is a marketing name for the operating insurance and travel assistance companies and subsidiaries of Starr International Company, Inc. and for the investment business of C. V. Starr & Co., Inc. and its subsidiaries. Starr is a leading insurance and investment organization with a presence on six continents; through its operating insurance companies, Starr provides property, casualty, and accident and health insurance products as well as a range of specialty coverages including aviation, marine, energy and excess casualty insurance. Starr's insurance company subsidiaries domiciled in the U.S., Bermuda, China, Hong Kong, Singapore and U.K. each have an A.M. Best rating of "A" (Excellent). Starr's Lloyd's syndicate has a Standard & Poor's rating of "A+" (Strong).