Pyramid to add Warranty and Screen Protection Offering on Eligible Devices.
OnPoint, a leading provider of warranty services, including underwriting, service contract and extended warranty programs, home warranty, as well as insuretech and logistics, has signed Pyramid Distribution, a CPVM Group company.Pyramid, is a wholesale and distribution company, which, through a strong core of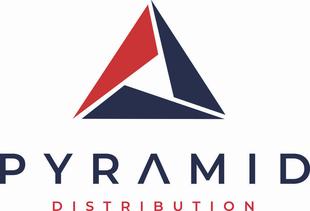 strategic partners including telecommunications service providers, national retailer partners and regional players, connects businesses to a variety of products and services throughout Canada. Its parent company, CVPM Group, with more than 20 years in the wireless retail industry, is a multi-carrier retailer with over 40 Cellular Point and Value Mobile retail locations and over 400 countertop partners across Canada.
"Pyramid partnered with OnPoint Warranty Solutions' as its Bounce Mobile Screen Replacement products offer personalized screen protection plans based on an end user's appetite for risk, and unique device value. The ability to embed coverage on every device or offer optional screen plans enable Pyramid to tailor protection programs based on the distribution channel target market. OnPoint also provides Pyramid with an opportunity to expand coverage to other non-mobile device products we distribute", stated, Charan Maker, General Manager, Supply Chain, Pyramid Distribution.
Chris Smith, CEO, OnPoint Warranty, stated, "We are excited with this latest Canadian partnership. After exclusively distributing Bounce in the US in 2020, we acquired Bounce in 2021 because it presented such a complementary product to our core extended warranty products. We're now able to work with a plethora of carriers, distributors, MVNOs and others, providing a suite of protection plans for mobile and other smart and computing products in the US and Canada. We're excited to help Pyramid bring peace of mind and exceptional customer product-service experiences to its Canadian clients and customers."
"We continue to see a huge opportunity for Bounce in the mobile technology vertical, so much so that we've built an entire team around the Bounce product. For Pyramid and distributors like it, Bounce provides an added level of protection that delivers a 'consumer stickiness' not seen in the mobile industry. Consumers are so delighted with their screen replacement experiences, that they return time and again for more hardware, and insure it with Bounce", said Rob Christian, President and CRO, OnPoint Warranty Solutions.
About OnPoint Warranty Solutions
OnPoint was launched by customer experience experts with proven success helping global brands deliver underwriting, service contract and manufacturer warranty programs, service fulfillment, insuretech and logistics, to drive the highest levels of consumer experience in the service industry. Building on the foundation of a connected, multinational service network, omnichannel customer interactions and consumer-focused technology, OnPoint creates brand loyalty through insuretech and warranty service solutions designed to reduce risk, increase efficiency, delight consumers and improve our customer's bottom line. For more information, visit our website: www.onpointwarranty.com