Founder named one of Louisville's Most Admired CEOs.
OnPoint, a leading provider of warranty services, including underwriting, service contract and extended warranty programs, home warranty solutions, logistics and service fulfillment, is pleased to announce that company founder, President and Chief Risk Officer, Rob Christian, has been honored by Louisville Business First as one of Louisville's Most Admired CEOs.
The annual Business First awards honor local business leaders who innovate their industries, serve as role models for staff and also focus on local community involvement. Rob was named to the 2019 small companies honoree list.
Rob Christian, President and Chief Risk Officer said, "This award is a real honor. I started the business in 2015 in California as a warranty support consultancy. I realized that the industry was still reliant on traditional marketing practices and legacy administration technology and wasn't putting consumers first. Consumers want more from warranty providers - better products, more value, real time service requests, online claim filing and subscription-based pricing.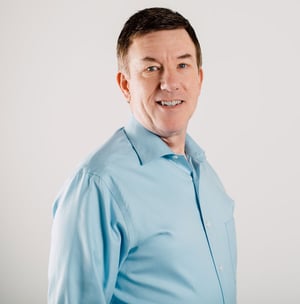 Plus, over the 7 years while I was in LA, Louisville had become the warranty capital of the US, with many warranty companies located there, plus a huge talent pool. Then in 2018, I had an opportunity to partner with other industry leaders in Louisville, so I moved the business and my family here. In April 2018, OnPoint re-launched as a warranty administration, consulting and insurance provision firm. The hand-picked executive team has deep experience in product service, service technology, digital marketing, insurance and warranty administration. We have built a network of A-rated underwriters that gives us tremendous flexibility. We also have deployed an omni-channel tech platform that is unique to the industry. Our service network is managed to the highest levels of customer satisfaction, and most importantly, we've created a culture which empowers our team to be customer advocates. We're approaching warranty services with innovation, technology and a partnership approach that has yielded results far sooner that we anticipated. Thank you Business First, thank you Louisville, and thank you to my team. I'm excited to see our strategy come to fruition."
About OnPoint Warranty Solutions
OnPoint was launched by customer experience experts with proven success helping global brands deliver warranty services including: underwriting, service contract and extended warranties, home warranties, manufacturer warranty administration, service fulfillment, service administration technology and logistics, to drive the highest levels of consumer experience in the service industry. Building on the foundation of a connected, multinational service network, omni channel customer interactions and consumer-focused technology, OnPoint creates brand loyalty through warranty, service contract and service administration solutions designed to reduce risk, increase efficiency, delight consumers and improve our customer's bottom line. For more information, visit our website: www.onpointwarranty.com