Armadillo taps OnPoint to Provide Home Warranty Administration Services
OnPoint Warranty Solutions, a leading provider of warranty services, including underwriting, service contract and extended warranty programs, home warranty, insurance technology, logistics, has signed Armadillo Home Solutions, LLC ("Armadillo"), a technology-driven home warranty company providing subscription-based plans.

Armadillo, headquartered in Indiana, is a new breed of home warranty provider. Armadillo has structured a home warranty program that offers innovative subscription plans that make it simple for homeowners to protect their appliances and home systems while providing peace of mind and convenience. Armadillo's comprehensive add-on protection and tiered limits of liabilities provide the greatest levels of flexibility for homeowners, enabling consumers to choose what works best within their budgets and home footprint. Its eCommerce platform is richly featured, offering full support from sales processing through the service request process.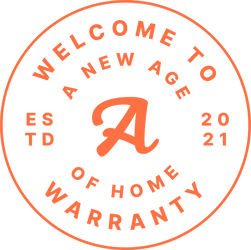 "We are thrilled to be partnering with OnPoint Warranty", said Co-Founder and CEO, Matan Slagter. "We want our homeowners to be able to interact with us in person or completely online if they choose to do so. OnPoint's technology platform allows us to do both. We are able to digitally access their network of service providers as well as create an Armadillo branded experience for homeowners who choose to call and speak with a customer service representative. We are excited to work with OnPoint Warranty to redefine the home warranty category."
Chris Smith, CEO, OnPoint Warranty, stated, "We are delighted to partner with Armadillo. Their focus on customer experience matches our own. Our insuretech platform, Service Avenger, keeps the customer experience at the forefront of the entire journey, from sale to service fulfillment. We look forward to working with Armadillo and exceeding their consumers' service expectations."
About OnPoint Warranty Solutions
OnPoint was launched by customer experience experts with proven success in helping global brands deliver underwriting, service contract, home and HVAC extended warranty, mobile screen replacement and manufacturer warranty programs, service fulfillment, insuretech, and logistics, to drive the highest levels of consumer experience in the service industry. Building on the foundation of a global insurer ecosystem, a connected, multinational service network, and omnichannel, consumer-focused technology, OnPoint creates brand loyalty through insuretech and warranty service solutions designed to reduce risk, increase efficiency, delight consumers, and improve our customer's bottom line. For more information, visit our website: www.onpointwarranty.com
About Armadillo
Armadillo is a technology company that offers home warranty plans designed for a new generation of homeowners. Founded in 2021 by Matan Slagter and Lansdon Robbins, Armadillo's mission is to provide an effortless homeownership experience. Armadillo's plans are available in: AK, DE, HI, IN, KS, KY, LA, MD, MI, MS, NE, NJ, NC, ND, OH, RI, SD, TN, WV, and WY. Learn more by visiting www.armadillo.one.