OnPoint Warranty Solutions has executed a new agreement to extend manufacturer warranties on OEM products sold through its builder channel.
OnPoint, a leading provider of warranty services, including underwriting, service contract, and extended warranty programs, home warranty, screen protection, logistics, and insuretech, has signed a new agreement with a global manufacturer of consumer products to extend its OEM warranty on appliances products sold to builders in the US market.
The manufacturer has relied on OnPoint since 2019 to provide warranty services on products sold via secondary channels in the US market. The manufacturer has been able to provide its retailers with the additional peace of mind warranty coverage provides for products deemed fit for tier 2 resellers. OnPoint, utilizing its service network and its insuretech platform, entitles purchasers to warranty coverage, dispatches service, adjudicates and issues payments to both service providers and to consumers directly using the latest in consumer payment technologies.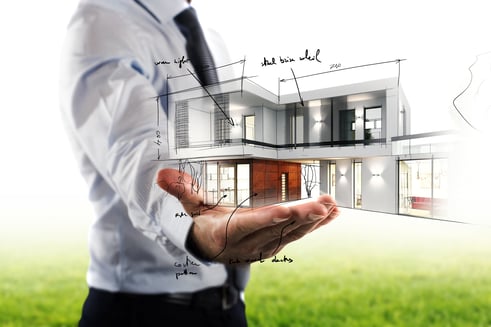 This new program builds on this foundation. Working with our insurer ecosystem, OnPoint has enabled the manufacturer to offer extended warranty coverage on builder-direct products. Extended warranty periods provide a competitive edge for builders who can offer products with a longer than standard warranty, while homeowners gain additional peace of mind through the extended warranty period.
"This is another exciting contract for OnPoint! We've been able to build on our performance with this manufacturer, and utilizing our insuretech platform, insurer relationships and product service network, we've enabled the client to drive additional value to its builder customers and end-consumers. We are grateful for our client's continued trust in OnPoint's ability to deliver exceptional customer product service experiences" said Rob Christian, Founder, President and Chief Risk Officer, OnPoint.
About OnPoint Warranty Solutions
OnPoint was launched by customer experience experts with proven success helping global brands deliver underwriting, extended, home warranty, HVAC, and service contract programs, Bounce screen damage protection, service fulfillment, insuretech and logistics, to drive the highest levels of consumer experience in the service industry.
Building on the foundation of a global insurance ecosystem, a connected, multinational service network, an insuretech platform that facilitates front to back-end warranty sales and administration, omnichannel customer communications, OnPoint creates brand loyalty through insuretech and warranty service solutions designed to reduce risk, increase efficiency, delight consumers, and improve our customer's bottom line.
For more information, visit our website: www.onpointwarranty.com.