OnPoint Warranty Solutions announced today that it was named by The Silicon Review Magazine as one of 2019's 50 Fastest Growing Companies! "The Silicon Review 50 Fastest Growing Companies of the Year 2019 program identifies companies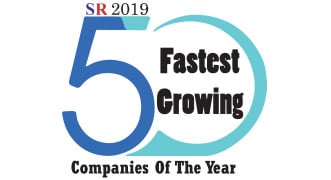 which are revolutionizing the decision making and business growth process. Winning a spot on this list indicates the company has not only distinguished itself from its peers by proving itself as one of the fastest growing companies in their respective sectors, but are also helping their clients to gain momentum in the marketplace," said Sreshtha Banerjee, Editor-in-Chief of The Silicon Review Magazine. The publication has selected OnPoint Warranty Solutions based on its financial growth, ability to retain customers, frequent innovation, and contribution to the warranty services sector at large.
"We are honored to be recognized by The Silicon Review Magazine as the one of the 50 Fastest Growing Companies of the Year 2019," said Rob Christian, President and Chief Risk Officer, OnPoint Warranty Solutions. "As we continue to collect industry accolades, it's truly exciting for our team and me personally. I founded OnPoint in 2015 as an insurance and warranty products consultancy. I recognized that warranty products had stagnated in the industry, with no real innovation in how protection was offered, how it was billed and certainly not in how warranty services were being delivered. The sector as a whole was still focused on selling single contracts at the point of product sale, with no real intelligence and no view of the longer term value of every consumer. Service delivery was still focused on claims avoidance. With expansion of the company in 2018, my team recognized that both innovating warranty product offerings and flipping the service paradigm was critical. We believe focusing on the end-consumer first is the best way to both innovate and deliver great service experiences. This award validates our strategy. By offering solidly backed extended warranties, service contracts and home warranties, and on demand services, all through variable subscription options that maximize product lifetime values, as well as real time connectivity to our service teams drives brand loyalty."
You can read the entire article in clicking the button below!
About OnPoint Warranty Solutions
OnPoint was launched by customer experience experts with proven success helping global brands deliver underwriting, service contract and manufacturer warranty programs, service fulfillment, service administration technology and logistics, to drive the highest levels of consumer experience in the service industry. Building on the foundation of a connected, multinational service network, omni channel customer interactions and consumer-focused technology, OnPoint creates brand loyalty through service contract and service solutions designed to reduce risk, increase efficiency, delight consumers and improve our customer's bottom line. For more information, visit our website: www.onpointwarranty.com