OnPoint Protection Program is Designed to Drive CX and Revenue for Small to Medium Sized Dealers.
OnPoint, a leading provider of warranty services, including underwriting, service contract and extended warranty programs, home warranty, logistics and service management technology, has launched a new retail dealer Product Protection Program.OnPoint's dealer extended warranty program was designed with the small to medium sized dealer in mind.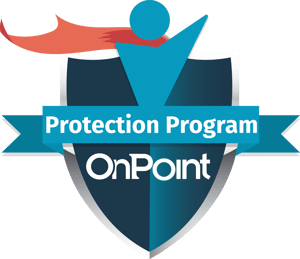 With a combined resume that includes working with the largest retail, manufacturing and warranty companies in the world, OnPoint understands what it takes to build a program for enterprise players. However, the Retail Dealer market requires a different approach. They need an extended warranty program that provides consumers with innovative post-purchase repair protection options, while delivering the best customer product service experiences. We understand that our actions directly impact loyalty to our dealer partners. Customer Experience is core to the OnPoint brand. The better we deliver post-sale service, the more likely the customer is to come back to buy more product from our dealers.
To that end, we've constructed the program with several key elements, to deliver innovation, service excellence and revenue.
We've partnered with A-rated insurers to deliver peace of mind to consumers through insurance-backed, fully compliant extended warranties.
We've broadened our product assortment to craft an extended warranty program that's feature-rich and right-priced based on our service repair experience and data for appliances, consumer electronics, digital products, furniture and more.
We've created an innovative connected home program that offers lifetime protection and service options to consumers, post-retail purchase. Optional home warranties, installation, maintenance and product repair options build brand loyalty and repeat business for our clients.
We've innovated our dealer aftermarket programs to drive more revenue. Our proprietary technology uses raw leads, behavior data and intelligent algorithms to keep consumers 'in market' with a suite of products and services, that create value for consumers and aftermarket revenue for retailers.
We've invested in technology to support the best service experiences through our call center and digital consumer platforms, while connecting it to the most highly adopted service network management platforms.
We've invested in service capacity so that we can live up to our promises. Dealers have been often at the mercy of 3rd party service networks where they're the least priority. We are service veterans. We've constructed a high-touch network that's guaranteed to service our consumers quickly and efficiently, driving satisfaction and long-term revenue for our clients. We also recognize that some dealers are self-servicing dealers. For those dealers, our technology drives not only extended warranty repairs back, but also home warranty and direct COD service requests.
We've invested in a culture that values and encourages a consumer focus, ensuring every interaction with us is positive. As a matter of fact, we won a Stevie Award for Customer Service in January!
Chris Smith, CEO, OnPoint Warranty, said, "OnPoint's Product Protection Program will deliver services that will make customers jump for joy! Strategically, we focus on the consumer first. By focusing on delivering great service, we're driving higher customer satisfaction, deeper brand loyalty and increased revenue, both at the point of purchase and after, throughout the entire relationship with consumers."
To learn more about our dealer program, visit our website.
About OnPoint Warranty
OnPoint was launched by customer experience experts with proven success helping global brands deliver underwriting, service contract and manufacturer warranty programs, service fulfillment, service administration technology and logistics, to drive the highest levels of consumer experience in the service industry. Building on the foundation of a connected, multinational service network, omni channel customer interactions and consumer-focused technology, OnPoint creates brand loyalty through service contract and service solutions designed to reduce risk, increase efficiency, delight consumers and improve our customer's bottom line. For more information, visit our website: www.onpointwarranty.com