OnPoint Warranty Solutions will provide warranty service administration for appliance, electronics and energy products.
OnPoint Warranty, a leading provider of warranty services, including underwriting, service contract and extended warranty programs, home warranty, logistics and service management technology, has executed an agreement with Furrion.
Furrion is a global technology company that designs and manufactures products that enhance consumer lifestyles. As a leading supplier of luxury products to various industries, including recreational vehicles, marine, outdoor living and residential, Furrion's portfolio includes electronics, appliances, renewable energy, automotive navigation, information technology, power management systems, electrical components and robotics.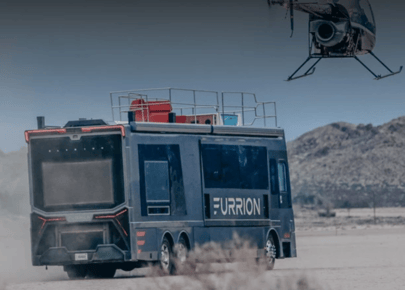 Furrion has retained OnPoint Warranty Solutions to provide warranty services for products sold in the US market within the RV, marine and residential verticals. OnPoint will immediately begin providing consumer support, triage, and service fulfillment for appliances and electronics sold through dealer channels or direct to the consumer. OnPoint will provide repair services utilizing its authorized service network throughout the USA. Using its omni channel consumer solution, consumers have instant access to real time service and support, as well as future consumer-centered service options which support Furrion's goal to provide innovative products and elevated product service experiences.
Chris Smith, CEO, OnPoint stated, "Furrion is an exciting new client for OnPoint and points to our emergence as a leader in warranty service administration. OEMs like Furrion are looking to OnPoint in the US market to deliver excellent service experiences to consumers, especially at the high end of the product spectrum. For high end or specialty products like Furrion's, customer satisfaction impacts brand image immensely. We're excited that Furrion has trusted the OnPoint team to deliver the highest quality product service experiences to their consumers."
About OnPoint Warranty Solutions
OnPoint was launched by customer experience experts with proven success helping global brands deliver underwriting, service contract and manufacturer warranty programs, service fulfillment, service administration technology and logistics, to drive the highest levels of consumer experience in the service industry. Building on the foundation of a connected, multinational service network, omni channel customer interactions and consumer-focused technology, OnPoint creates brand loyalty through service contract and service solutions designed to reduce risk, increase efficiency, delight consumers and improve our customer's bottom line. For more information, visit our website: www.onpointwarranty.com