OnPoint Drives Focus on CX with New Appointments
Louisville, KY, OnPoint Warranty Solutions, LLC- OnPoint, a leading provider of warranty services, including underwriting, service contract and extended warranty programs, home warranty, logistics and service management technology, has added a higher level of consumer focus with new staff appointments.New VP of Clients Services, Kellie Harrison, joined OnPoint Warranty in 2019 a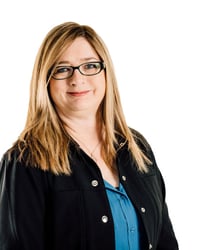 s Director, Call Center Operations and Projects. In that time, she successfully established OnPoint's customer service teams, driving process, technology development and a culture focused on delivering great product service experiences in every interaction with OnPoint Warranty. Previously VP of Client Services at Stone Clinical Labs and Gulfstream Diagnostics, she optimized operational efficiencies, increased productivity, and exceeded target goals within the medical industry where patient experience reigns. Bringing that lens to OnPoint, Kellie ensures our clients' consumers experience great interactions within the warranty and service contract administration process and throughout the product ownership journey, driving brand loyalty and repeat sales. Kellie is a certified MT ASCP and a 6 Sigma white belt, with a MA from Webster University. She was also named a Top Woman in Business by Tops Magazine, 2019.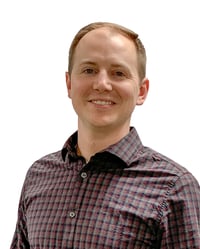 Adam Smith has joined OnPoint Warranty as a Program Manager, assisting clients with warranty and service contract program development, sales training and execution. Most recently a Senior Area Sales Manager with GE Appliances, Adam has hands-on retail experience. Adam works with our retail dealers across the US to implement and expand service contract programs which drive brand loyalty and repeat sales, increasing revenue in an industry with single digit product margin. Adam has an MBA from Bellarmine University.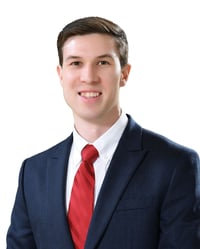 Kevin Melody has been appointed Call Center Operations Manager. With extensive global teaching and coaching experience, Kevin is tasked with expanding our call center operations worldwide. Through creation of professional training and development curriculum, and immersion of each OnPoint 'Customer Avenger' into our customer-first culture, Kevin's leadership will drive a level of customer excellence unmatched in our industry. Kevin also has an MBA from Bellarmine University.
Chris Smith, CEO, OnPoint stated, "OnPoint has selectively enhanced our leadership staff with individuals from diverse and complementary backgrounds, to drive continuous innovation in our business. To deliver on the promises we've made to our clients to drive great customer product service experiences, we endeavor to execute warranty and service contract administration using cutting edge technology and service delivery processes honed across a multitude of industries. We're excited to announce these staffing additions and look forward to delivering successful and innovative products and services to our clients and their consumers."
About OnPoint Warranty Solutions
OnPoint was launched by customer experience experts with proven success helping global brands deliver underwriting, service contract and manufacturer warranty programs, service fulfillment, service administration technology and logistics, to drive the highest levels of consumer experience in the service industry. Building on the foundation of a connected, multinational service network, omni channel customer interactions and consumer-focused technology, OnPoint creates brand loyalty through service contract and service solutions designed to reduce risk, increase efficiency, delight consumers and improve our customer's bottom line. For more information, visit our website: www.onpointwarranty.com