OnPoint Taps Industry Veterans to Lead Service Operations and Business Development
Joe Lucido and Mike Starmer have joined OnPoint Warranty's Executive team to lead its service and business development groups.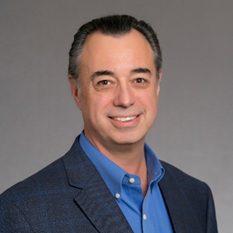 Joe has been named Vice President, Service Operations for OnPoint Warranty Solutions. Joe is a service leader with 35+ years of experience in recruiting and managing both employed and 3rd party service networks, with an eye towards driving revenue and better customer service experiences.
Previously with Diversified, Joe led its field teams, managing recruiting, onboarding and credentialing of its technical workforce. He directed training and management of the team's performance to meet key performance indicators, while driving revenue for the company. He also led the help desk and triage functions, as well as managed service contract fulfillment and client support.
Before that, Joe served as the Director of Consumer Service/General Manager at a national field service company, Norman's Electronics. There he delivered repair services for global appliance, electronics, and computer brands, including Sony, Philips, Samsung, Toshiba, GE, LG and Sharp, IBM, Dell, HP, and Apple, with an employed and 3rd party workforce.
Joe understands how to drive field networks to deliver great customer service experiences, which is core to OnPoint's service delivery strategy. Joe joined OnPoint to take the helm of our service network, which he is managing along with his team of recruiters, dispatch managers and claims adjusters, to exceed industry metrics and customer expectations.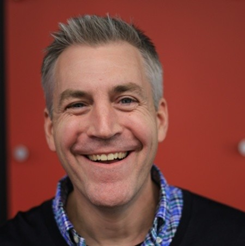 Mike Starmer, joins OnPoint as Vice President, Business Development. Michael Starmer is a 30-year veteran of the appliance industry, experienced in driving the highest levels of revenue at the point of sale and after, for manufacturers and their retail partners.
Previously with GE Appliances, Mike was instrumental in building its Field and National Account Sales function. At GE, Mike was National Sales Manager for GE Appliance Parts, where he drove strategy and incremental, year over year sales. He was an integral member of the product management team, where he was a critical component in the company's go to market strategy for new refrigeration configurations. He was a marketing and merchandising leader and managed national accounts such Sears, Best Buy, Walmart, Costco, Sams, JC Penny, and Amazon.com. He is a co-patent holder of Ecommerce technology that he helped to develop and deploy while at GE Appliances.
In his last role at GE, he led First Build. First Build is a cutting-edge co-creation community that enables inventors to bring new products to market through social engagement and crowdsourcing. Mike led the small appliances startup at First Build, where he successfully drove the commercialization of the Opal Nugget Ice Maker, which has since been rolled into the GE Appliances small appliance business.
Mike is also a 6 Sigma certified Black Belt, so adds an additional layer of program excellence to OnPoint's existing 6 Sigma certified talent.
Chris Smith, CEO, OnPoint stated, "OnPoint is delighted to add both Joe and Mike to our team. They each bring a wealth of industry experience and functional expertise to OnPoint, enabling us to better execute our strategy, delivering great customer service experiences and more value for our clients."
"Joe provides the enhanced leadership that will take our service delivery operations to the next level, helping us deliver on our promise to drive great service experiences. With experience in both 3rd party network and captive field workforce management, and his reach within the industry, OnPoint's service delivery will be unmatched. Mike gives us the industry experience and relationships that are so critical to our growth. We look forward to their contributions in the coming years", said Rob Christian, Founder, President and Chief Risk Officer.
About OnPoint Warranty Solutions
OnPoint was launched by customer experience experts with proven success helping global brands deliver underwriting, extended warranty/service contracts, home warranties, HVAC warranties, and manufacturer warranty programs, service fulfillment, service administration technology and logistics, to drive the highest levels of consumer experience in the service industry. Building on the foundation of a connected, multinational service network, omni channel customer interactions and consumer-focused technology, OnPoint creates brand loyalty through service contract and service solutions designed to reduce risk, increase efficiency, delight consumers and improve our customer's bottom line. For more information, visit our website: www.onpointwarranty.com