OnPoint will provide warranty services on major appliance products.
April 8, 2019, Louisville, KY, OnPoint Warranty Solutions, LLC- OnPoint Warranty Solutions, a leading provider of warranty services, including underwriting, service contract and extended warranty programs, logistics and field service management, has executed an agreement with a leading consumer products OEM.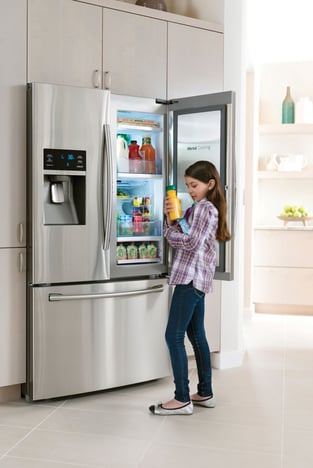 The manufacturer, known globally as an innovator and cutting-edge producer of appliances, electronics and mobile devices, has engaged OnPoint Warranty to immediately begin providing consumer support and service for appliances sold through eligible resellers in the US market. Under the agreement, OnPoint will provide consumers with an omnichannel technology platform through which they may request repair service and book real time appointments for their appliance products. OnPoint will deliver repairs utilizing OEM authorized service providers which it has contract with to fulfill service requests.
Chris Smith, CEO, OnPoint stated, "this new client relationship is exciting for OnPoint. The marque brand values its relationships with its consumers and recognizes that OnPoint built its business upon delivering great customer service experiences. They trust the OnPoint team to put our decades of product service experience to work for their consumers, delivering fast, professional and complete repair services which will keep their consumers coming back to them for products and services over and over again."
About OnPoint Warranty Solutions
OnPoint was launched by customer experience experts with proven success helping global brands deliver underwriting, service contract and manufacturer warranty programs, service fulfillment, service administration technology and logistics, to drive the highest levels of consumer experience in the service industry. Building on the foundation of a connected, multinational service network, omni channel customer interactions and consumer-focused technology, OnPoint creates brand loyalty through service contract and service solutions designed to reduce risk, increase efficiency, delight consumers and improve our customer's bottom line. For more information, visit our website: www.onpointwarranty.com