We are honored once again to have one of our leaders named to the Louisville Business First Most Admired CEO list, this time for 2021. This year, CEO Chris Smith was named to the 2021 list of honorees.
In 2019, just 8 months after OnPoint Warranty opened its Louisville warranty operations, President, Founder and Chief Risk Officer Rob Christian was named one of the Most Admired CEO's of 2019. Rob was and continues to be instrumental in driving success in the business. A Chartered Property and Casualty Underwriter and warranty industry expert, Rob has a solid track record of growing and transforming B2C and B2B service businesses. Rob has been critical to our ability to serve the manufacturing sector with warranty solutions ranging from warranty service administration, to more innovative solutions like warranty underwriting and captive reinsurance solutions.
In October 2021, Chris Smith, OnPoint Warranty's CEO, was also named by Business First Louisville to the Most Admired CEO list.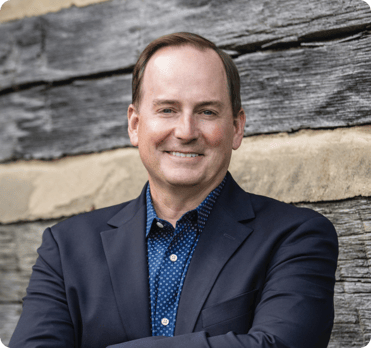 Chris, a seasoned warranty and product service veteran, understands what it takes to deliver great service to consumers and the continuous innovation required to stay abreast of changing expectations and technology in the warranty industry.
Chris began his career at Circuit City, where he was introduced to the value of customer service, and has spent his entire career in the service industry. From Circuit City to GE Appliances to Service Net/AIG Warranty to Samsung, where he led its US service organization through potentially catastrophic phone and appliances recalls, he's driven his teams to provide great consumer service experiences through product and extended warranty service fulfillment. From day one, Chris insisted that OnPoint deliver great customer service experiences which drive greater lifetime value for our clients. By offering high limit programs, fully transparency terms, empowering our customer team to solve problems, and managing our service technicians to extend that focus on CX to the consumer's home, and through creating Service Avenger, our 360° insuretech platform, Chris set OnPoint Warranty apart as an innovator. We've been awarded by the industry and our peers for our focus and our success (https://www.onpointwarranty.com/awards). The largest brands in the world trust OnPoint with their brands because of our team's experience and our singular focus on customer experience.
We are delighted that Chris has been named a 2021 Most Admired CEO honoree.
For the entire list, click the button below.
For more information about our insuretech platform, or how we can assist with warranty service, contact us by clicking below.
About OnPoint Warranty Solutions
OnPoint was launched by customer experience experts with proven success helping global brands deliver underwriting, service contract and manufacturer warranty programs, service fulfillment, insuretech and logistics, to drive the highest levels of consumer experience in the service industry. Building on the foundation of a connected, multinational service network, omni channel customer interactions and consumer-focused technology, OnPoint creates brand loyalty through service contract and service solutions designed to reduce risk, increase efficiency, delight consumers and improve our customer's bottom line. For more information, visit our website: www.onpointwarranty.com