Bounce Mobile Solutions is named nominee and winner of the 2022 Twice VIP Awards for Services: Extended Warranty!
Bounce Mobile Solutions is honored to be named a 2022 VIP Award winner by Twice Magazine.
Bounce Mobile Solutions was launched in 2021 on the heels of OnPoint's acquisition of Bounce, founded by industry veteran Scott Walker, former founder of Bounce and Managing Director of The Walker Group.

At its inception, Bounce offered extended warranty protection for new and used mobile devices. Bounce changed the game in the mobile handset protection market, enabling mobile users to select screen replacement coverage based on the consumer's desired protection level and device value.
The Bounce app was integrated into Service Avenger, OnPoint's Insuretech platform, enabling verification of device condition and real-time consumer claim adjudication and payment functionality.
In 2022, Bounce was extended to include a comprehensive suite of device warranty protection and mobile services, for BYOD, new or recertified refurbished devices, targeting consumers, as well as mobile technology resellers, retailers, carriers and MVNOs.
Bounce Mobile Solutions has revolutionized the mobile and technology verticals by offering underwritten warranty products for any device, while providing resellers a single vendor solution for the entire device lifecycle.
Bounce Mobile Solutions offers:
Total Device Protection (TDP) for mobile, tablet, laptop and other electronics products. TDP includes break/fix warranty protection and accidental damage from handling (ADH) coverage for new, refurbished and BYOD devices.

Screen Replacement Protection for new, refurbished or BYOD devices, providing consumers with self-service repair coverage and 24-hour digital claim reimbursement.

Bundled Services providing MNVOs or retailers seeking MVNO-like solutions bundled financing, device procurement, airtime, warranty protection and trade-in services.

Theft Loss Protection which provides optional, customized loss theft coverage for all devices.
Chris Smith, CEO, OnPoint Warranty, stated, "We are honored to have been named as a Twice VIP! The nomination and award validate our Bounce strategy."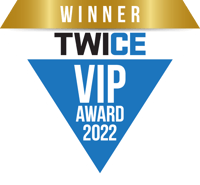 "We have heard clearly from technology partners that there is an unfulfilled need for BYOD mobile coverage, which Bounce first addressed in 2019. Bounce Mobile Services further fills an industry gap, by offering an end-to-end suite of bundled mobile services, enabling MVNOs and other resellers to focus on selling product, while Bounce Mobile Solutions provides warranty protection and other services necessary for mobile utilization. The Twice VIP Award validates what we've created for the market", said Scott Walker, Chief Strategy Officer, OnPoint Warranty.
Click the links below to view the entire nomination and winner's list below:
About OnPoint Warranty Solutions
OnPoint was launched by customer experience experts with proven success helping global brands by delivering underwriting and manufacturer warranty administration, extended warranty programs, mobile services, insurtech solutions and logistics, which drive the highest levels of consumer experience in the service industry.
Building on a foundation of connected, multinational service networks, innovative insurance and marketing technology, and a global underwriter ecosystem, OnPoint creates brand loyalty through insuretech, mobile services and warranty solutions designed to reduce risk, increase efficiency, delight consumers and improve our client's bottom lines. For more information, visit our website: www.onpointwarranty.com