The HVAC industry stands at a precarious crossroads. Analysis shows that critical inbound "service needed" calls, known as COD (Call On Demand) calls, have dropped in the industry over the past year. For dealers who have depended on these calls to fuel growth, this rapid decline poses an existential threat.
To survive and thrive amidst this challenge, HVAC companies must completely reimagine lead generation strategies from the ground up. This requires seamlessly integrating innovative digital tactics with proven traditional techniques. Most importantly, forward-thinking dealers should offer fully underwritten extended HVAC warranties on all equipment installations via services like the Comfort Protection Program from OnPoint Warranty.
Our HVAC warranty plans increase point-of-sale revenue 15-30% while ensuring years of invaluable lead generation through covered service calls dispatched back to the selling HVAC dealer.
In this expansive guide, we'll dive deep into time-tested and cutting-edge lead-generation strategies for the HVAC industry. Discover how to drive more leads than ever in the digital age, capitalize on high-value extended HVAC warranties, and partner with OnPoint Warranty to equip your dealership for maximum success no matter what disruptions arise.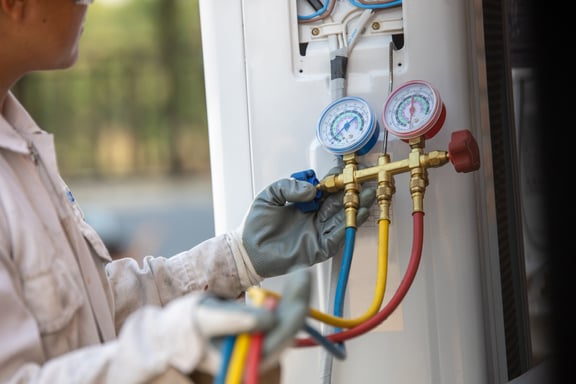 The Critical Importance of Consistent Lead Generation
For HVAC dealers, consistent lead generation represents the very backbone and lifeblood that keeps business growing and profits healthy. More leads directly translate into more sales, more installations, and more ongoing service and maintenance revenue.
Consider the sales process as a funnel:
Leads enter the top of the funnel through marketing efforts, such as television, radio, and online advertising, mailers, word-of-mouth referrals, and inbound inquiries.
A portion of leads convert to sales appointments based on follow-up calls and emails from the sales team. Appointment setting rates typically range from 20-30%.
A portion of appointments result in closed sales and revenue, based on the performance of sales reps. Average HVAC equipment sale closure rates range from 50-70% according to industry research.
More leads flowing into the top of the funnel results in exponentially more closed sales and installations flowing out the bottom.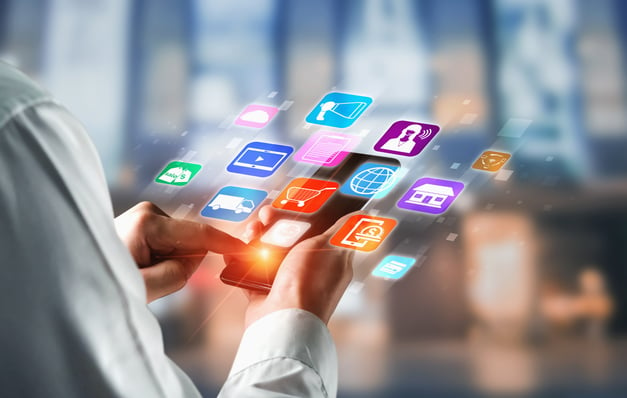 Thus, consistent lead generation keeps the funnel full and keeps HVAC field techs productive with billable work. For established HVAC companies, lead generation is the very fuel that powers growth and profitability.
COD calls have historically fed this sales funnel in the HVAC industry with reliable volume.
Homeowners would call dealers when their air conditioning unit stopped blowing cold air or their furnace stopped heating. The dealer would dispatch a technician to diagnose the mechanical issue, provide a quote for repairs, and potentially upsell a new system if replacement was required.
These inbound "distress calls" converted at exceptionally high rates because the homeowner already had an expressed need. The technician could easily transition the call from troubleshooting to selling a new HVAC system. Essentially, COD calls are pre-qualified prospects based on urgent equipment failures.
However, exhaustive industry research shows that COD calls have dropped a staggering 40-50% across the HVAC sector over the past 12-18 months. This massive reduction stems from economic factors, rising equipment costs, growing DIY repairs, and digital disruption:
General economic uncertainty and inflation have caused homeowners to delay repairs and new equipment purchases in order to save money in the short term.
The average cost of a new HVAC system has risen 20-30% over the past few years due to supply chain disruptions, putting replacement out of reach for lower and middle-income buyers.
DIY repairs are growing in popularity thanks to the availability of YouTube tutorials. Homeowners now often try troubleshooting issues themselves before calling a professional.
Digitally savvy customers increasingly research HVAC brands and options online before making a purchase decision. This differs drastically from the days of calling whoever answered the phone first.
Smart home technology like remotely controlled thermostats enables more self-service and reduces the need for reactive service calls.
Milder summer weather in some regions has temporarily decreased demand for air conditioning services.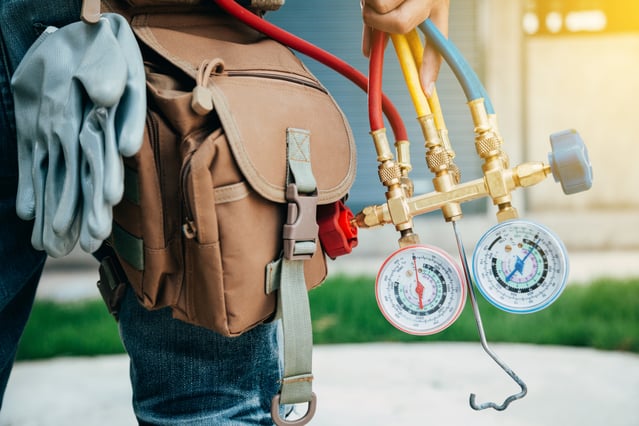 These modern shifts have fractured the conventional lead generation patterns that HVAC companies have relied upon for decades. Dealers can no longer count on inbound calls alone to drive business. To keep revenue flowing and field techs productive, they must take proactive steps to fill their sales pipeline through digital marketing, promotions, referrals, and more, such as HVAC warranty upsells.
This new reality demands a complete ground-up reimagining of lead generation strategy using an integrated methodology. Dealers must track lead sources meticulously, constantly refine tactics based on hard data, and innovatively experiment with new approaches to fill the sales funnel.
Cutting-Edge Lead Generation Tactics for the Digital Era
While COD calls have undeniably declined, effective lead generation is far from dead - it just requires thorough modernization. Progressive HVAC dealers at the forefront of the industry are exploring integrated digital and traditional tactics to fuel sales pipelines:
Digital Marketing (Drives 32% of Leads on Average)
Search Engine Optimization - Optimizing company websites for local HVAC keywords can lead to high search rankings for terms like "air conditioning repair Miami" or "furnace installation Phoenix." Appearing on page 1 for these invaluable local searches drives more visibility and website traffic.
Pay-Per-Click Ads - Running highly targeted Google and Facebook PPC ads focused on relevant HVAC service needs, zip codes, and demographics can increase the funnel significantly. Carefully managed AdWords campaigns deliver ROI-positive leads at an average cost of $50 per lead.
Social Media Marketing - Cultivating an audience on platforms like Facebook and Instagram through relevant HVAC content and geo-targeted ads. Focusing ad spend on ideal homeowner demographics drives conversions.
Email Marketing - Sending personalized drip email campaigns with seasonal maintenance tips, equipment replacement guides, discounts and more engages subscribers and keeps your brand top of mind while capturing lead contact info.
Retargeting Ads - Serving customized digital ads across platforms to prospects who previously visited your website but did not convert helps re-engage lost leads.
Landing Pages - Creating dedicated website pages optimized for high-value HVAC keywords like "new air conditioner financing" convert prospects.
Website Optimization - Ensuring website lead capture forms are mobile-friendly, quick-loading, and only require essential contact fields reduces friction in submissions.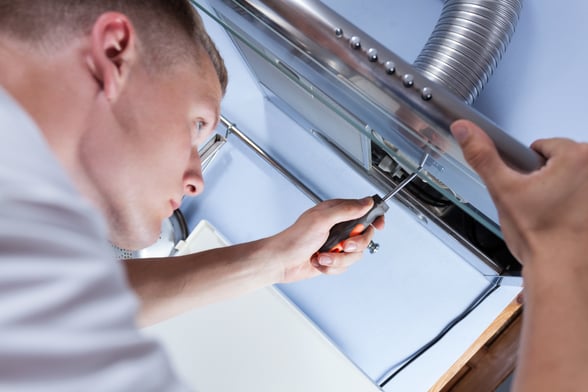 Traditional Promotions (Generate 15% of Leads)
Direct Mail - Sending eye-catching postcards with strong seasonal promotions and call-to-actions to targeted zip codes. Timing mailings to align with peak HVAC seasons boost conversions.
Referral Programs - Offering existing customers discounts or rewards for referrals. Referred leads convert at over 3x the rate of non-referred leads according to Nielsen's Global Trust in Advertising report.
Event Sponsorships - Sponsoring local youth sports teams and community events provide goodwill and brand impressions. Having sales reps engage event attendees helps capture new leads.
Select Discounts - Offering limited-time discounts on repairs, maintenance, or equipment upgrades for teachers, first responders, military personnel, and seniors. This tactic provides excellent ROI.
Door-to-Door Canvassing - Having sales reps go door-to-door in neighborhoods to introduce homeowners to your brand. Capturing contact info allows prompt follow-up to convert canvassing leads.
Dedicated Sales Outreach (Drives 20% of Leads)
Lead Follow-Up - Persistently following up on all captured leads across platforms through calls, emails, texts, and direct mail touchpoints. Varying messaging over time converts more leads.
Cold Calls - Blanketing neighborhoods with outbound cold calls to introduce the brand, discuss HVAC needs, and book appointments. More effective in some demographics than others.
Networking - Meeting other local business owners at Chamber of Commerce and community events. Developing relationships leads to valuable word-of-mouth referrals.
CRM Integration (Critical for Optimization)
Unified Pipeline - Using a CRM to capture all incoming leads from any source in one place. This enables tracking, nurturing, and optimizing conversion rates.
Behavior Tracking - Noting lead details like service interest, home profile, and budget status then customizing follow-up messaging based on behaviors.
Lead Scoring - Assigning point values to prospect characteristics to identify "hot" leads that are sales-ready. This helps prioritize marketing and outreach.
Email Integration - Syncing email campaigns through the CRM to track open rates, click frequency, and contact recency. This data enables refining messaging.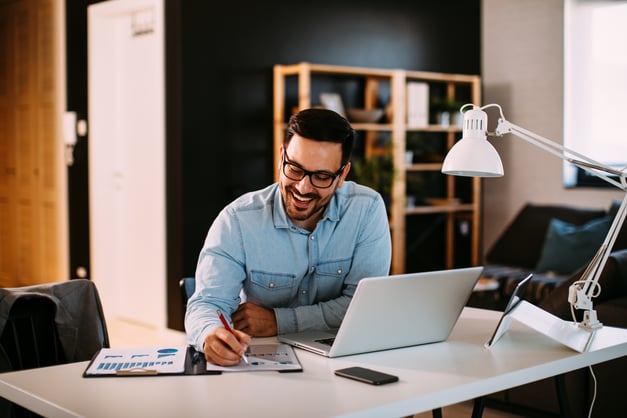 This diversified combination of digital marketing, promotions, dedicated outreach, and CRM utilization forms a comprehensive lead-generation ecosystem. By constantly tracking efforts and outcomes in a CRM, dealers can double down on the highest ROI tactics while refining or eliminating lower-performing initiatives.
Now let's explore how OnPoint's innovative extended HVAC warranty offering takes lead generation to the next level.
The Power of Extended HVAC Warranties for Driving Leads
At first glance, extended HVAC warranties may seem like a minor add-on product. But they provide immensely impactful benefits for both HVAC companies and homeowners.
Forward-thinking manufacturers realized this potential early on. For instance, GE Appliances began offering extended protection plans on refrigerators and other equipment as far back as the 1930s.
They discovered consumers were much more likely to purchase a refrigerator if GE provided a post-sale service plan to cover repairs. By covering defects or breakdowns beyond the standard warranty period, extended protection eased buyer concerns.
In the HVAC industry, this concept translates to major added revenues for dealers at the point of sale. Even more valuable over the long term, extended HVAC warranties ensure predictable future service leads through revenue generated by repair claims made by homeowners on HVAC equipment covered by an HVAC warranty. It's like getting years of nearly guaranteed COD calls.
On HVAC systems specifically, extended HVAC warranties fill a crucial gap in coverage. While OEMs usually provide strong parts warranties, pricy labor costs associated with repairs are left unchecked. Just replacing a blower motor can cost over $450 in technician labor alone according to HVAC.com.
By providing assurance against these unpredictable repair costs for up to 12 years, extended HVAC warranties deliver tremendous homeowner peace of mind. And dealers bank on years of steady service contract revenue.

Introducing OnPoint Comfort Protection
OnPoint Warranty was launched by seasoned HVAC industry veterans who saw dealers desperately needed reliable extended HVAC equipment protection programs.
Leveraging over 50 years of collective experience, we developed the groundbreaking Comfort Protection Program. This proprietary offering provides plans that reduce financial risks and drive revenue growth for dealers, while reassuring homeowners.
Key advantages include:
Full underwriting by trusted insurance partners at highly competitive rates
$0 deductibles for covered claims, so out-of-pocket costs for homeowners are minimized
Protection for all major HVAC equipment categories from air conditioners to furnaces
Coverage even includes accessories like smart thermostats, humidifiers, air cleaners and more
The ability for dealers to set their own labor rates and reasonable repair timelines to maximize revenue
Multiple extended-term options from 1 year to 12 years to suit each client's needs
Fast, digital claims submission through OnPoint's proprietary insuretech portal for prompt reimbursement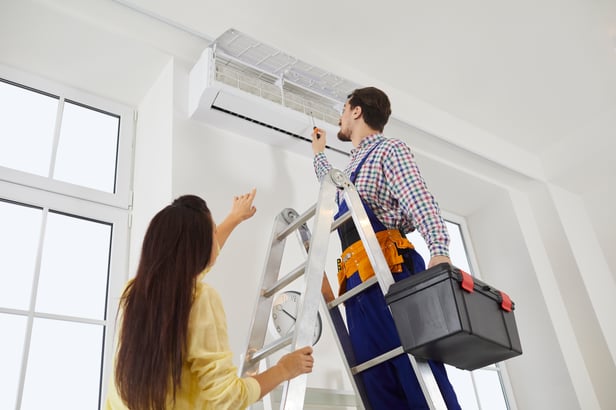 By attaching Comfort Protection plans to all HVAC installations, dealers realize tangible financial upsides:
15-30% additional point-of-sale revenue with every covered system sale
Years of predictable lead generation through regular service claims instead of unpredictable COD calls
Increased customer loyalty, satisfaction, and Net Promoter Scores thanks to positive service experiences
Stronger brand reputation as the leading local HVAC service provider that goes the extra mile
Greatly reduced financial risks thanks to OnPoint's full underwriting and national servicer network
OnPoint's team offers white-glove support getting Comfort Protection programs implemented and seamlessly integrated into existing HVAC sales processes. This makes boosting revenue through extended HVAC warranties sales a frictionless upsell process.
Best Practices for Selling OnPoint Comfort Protection
While OnPoint Comfort Protection provides a clear path to increased revenues, successfully selling additional protection plans requires training and strategy. Many homeowners still view extended HVAC warranties as an unnecessary upcharge.
To change perceptions, HVAC companies need to communicate the benefits clearly. When positioned properly as protection for comfort and home budgets, extended warranties sell themselves.
To maximize attachment rates, dealers should:
Present Comfort Protection options on every quote - make it standard practice
Seamlessly bundle plan pricing into the total quote as a line item to simplify the decision
Thoroughly explain key features like $0 deductibles, lifetime repair guarantees, and coverage
Have homeowners sign an acknowledgment of the warranty terms with other installation paperwork
Note the extended HVAC warranty in post-install thank-you calls, emails, and satisfaction surveys
Call homeowners 6 months post-install to remind them of the renewal value
Track attachment rates monthly and aim for over 75% on all system sales
Train sales techs to discuss HVAC warranty protection benefits using clear, relatable language
Adhering to these best practices empowers dealers to generate major revenue through extended HVAC warranties while providing customers with peace of mind.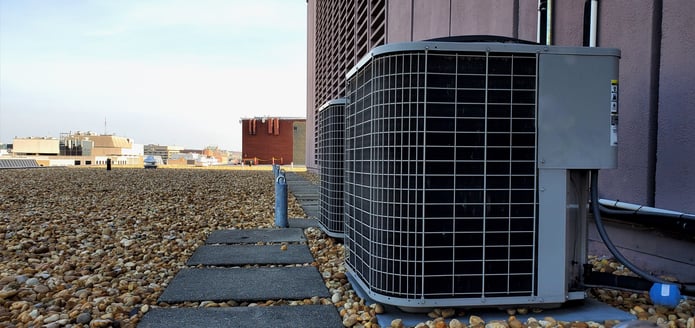 The Future of the HVAC Industry
The HVAC industry is evolving faster than ever before. As technology advances and consumer behaviors shift, the most agile and forward-thinking businesses will sustain growth while slower-moving competitors fall behind.
HVAC dealers already recognizing the decline in COD calls as an indication of sweeping industry change have a head start. But the real winners will be companies moving decisively to embrace change rather than avoid it.
The dealers who are able to rapidly implement modern lead generation tactics, sell protection plans on all installations, and partner with cutting-edge industry partners like OnPoint Warranty will transform challenges into opportunities.
OnPoint's Comfort Protection Program provides the blueprint. Our proprietary extended warranty plans help dealers offset external disruptions from reduced COD calls and internet-empowered consumers. This enables achieving consistent year-over-year growth no matter what changes arise.
According to leading HVAC industry research firm Emerson, over 75% of contractors agree that extended service contracts and subscription-based agreements will be a primary source of revenue growth in the coming years. This indicates smart HVAC companies will continue capturing leads through protection plans.
Final Thoughts
Reliable lead generation has long been the fuel for success in the HVAC business. While past staples like COD calls have waned, innovative dealers can offset this through:
Implementing diversified digital and traditional lead generation strategies based on careful tracking
Offering OnPoint Comfort Protection extended HVAC warranties on all equipment installations
Communicating protection benefits clearly to sell homeowners on the immense value
Making HVAC warranty attachment rates a key performance metric for sales teams
Partnering with specialized HVAC warranty providers like OnPoint Warranty
Our Comfort Protection Program provides a proven model for driving point-of-sale and long-term revenue by overcoming disruptive industry changes.
In a fast-evolving industry, the future looks bright for forward-thinking HVAC dealers willing to embrace innovation and leverage cutting-edge solutions to connect with customers. The time is now to position your dealership for maximum success by implementing strategies like OnPoint Warranty's Comfort Protection coverage.
Will you take advantage of these opportunities to advance your business no matter what challenges arise in the years ahead? The choices you make today will determine where your HVAC company stands tomorrow.