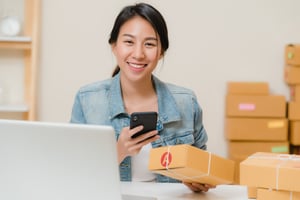 Product service providers want to create a balance between risk and their support costs. But they also want to focus more on customer experience and drive brand loyalty. We often hear from OEMs and service providers who are struggling to reduce the cost of servicing their products and mitigating risk while also delivering great customer service.
Manufacturers, warranty providers, retailers and service providers all want to deliver product service experiences that improve the lifetime value of their consumer relationships. OnPoint Warranty knows that keeping an eye on continuous process improvement can help you reduce support costs while also driving higher satisfaction, as long as you're evaluating the right areas. We help manufacturers, warranty providers, retailers and service providers develop a strategy that helps them deliver great product service experiences at multiple points throughout their product ownership, while keeping an eye on costs and warrant risk. We can provide direction that helps both improve transparency throughout the service delivery process which yields incredible, memorable customer service experiences while increasing revenue through delivering value added services when you interact with the consumer down the road. Let's look at a few common 'can't overlook' items in a product service strategy that maximizes each touchpoint with the consumer during their ownership journey which delivers for your customers.
Technology
All too often, legacy technologies can leave consumers with a sub-par service experience while doing absolutely nothing to reduce support costs for warranty providers. These technologies do a less than stellar job of supporting consumer self-entitlement or omni-channel service requests, which means their appeal, particularly to millennial-age and younger warranty service consumers, is practically nonexistent.
Thankfully, technology can also be a wonderful thing. Technology makes it easy for warranty consumers to find the information they need the most, while making the purchase and post sales experiences more spontaneous and appealing. Warranty companies should be sure to never overlook technology's ability to make the product purchase and service experience much more seamless.
Now more than ever it's becoming best practice for manufacturers and warranty administrators like OnPoint Warranty to well define all the details of an item's warranty coverage and be totally transparent in how its administered, to improve customer experience. Consumers want to know which items are specifically covered under warranty coverage so that they don't need to deal with unexpected service coverage denials.
Warranty providers can also make it easier on their customers by streamlining the ways they validate their service entitlements. And since warranties themselves are usually underwritten by third party insurers, warranty companies should always consider and build out their entitlement process with their customers in mind. This customer-centric approach makes it a lot easier to avoid disappointment with service in the future. Consistent and totally transparent communication is key for warranty service companies who want to avoid disappointing their customers in the future and ending up on the news at 5.
What's most important, is that today, the cloud and AI make it easier than ever to use technology not only to support warranty service, and improve it, to also maximize that touch point with consumers.
During technical support or repair service requests, its easy to get the right resources scheduled to take care of the consumer. But, at the end of the call or appointment, it's also now easy to offer the consumer more. Techs are your face to the consumer. While he or she is in the home, it's easy to offer 'how to's' or user tips to consumers using mobile apps. It's possible to do an inventory of the products in the home, and using AI, determine what product and services to enable the techs to offer in the home. Offers might include extended warranty protection for the products that are most valuable to the consumer, as well as ancillary services. If a tech offers to help trouble shoot wifi or set up a new Galaxy Note, who wouldn't take them up on that?
Transparency and Lifetime Value
Manufacturers and warranty service administrators have many ways to deliver an outstanding product service experience for their customers. One of the best ways to capitalize on this post-sale touchpoint and improve the experience is by focusing on product service transparency. Transparency leaves customers with zero doubts as to what they're buying, getting and what is going to be covered under warranty coverage.
Transparency is also one of the most easily implementable ways for warranty service providers to deliver positive, memorable product service experiences. Providers who are transparent about their service coverage have a big advantage over those whom don't because transparent service delivery drives higher customer satisfaction, which in turn drives greater lifetime value of each of their consumers. OnPoint Warranty makes it easy to drive transparency in your service process and capitalize on your highest-value customers.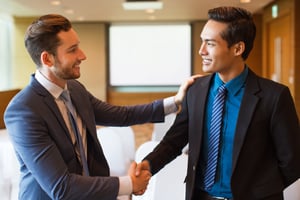 High-value consumers who expect businesses to mirror their own values also care deeply about transparency. About 86% of consumers say that transparency from businesses is more important to them than ever before. For consumers, business transparency means a number of things: openness, clarity, honesty, authenticity, integrity, and communication.
In the eyes of consumers, value comes from businesses who are open to suggestions, specific about cause, affect and actions, and completely transparent without sugar-coating problems that might crop up with their services in the future.
For warranty service companies, service operations often prove to handle the most interactions with consumers after a sale. By considering the service process and the consumer's journey through the process, warranty companies can build value for the consumer. For instance, if brand awareness is key, warranty companies can use technology and transparency to deliver a great customer service experience from sale all the way through to product end-of-life. Happy customers are loyal customers. Happy customers buy more from warranty service providers who do a good job. Happy customers renew extended warranty and service contracts that protected them from high repair costs and did so seamlessly. Transparency and great service delivery directly translate to better bottom lines.
Capitalizing on Transparency in Service Delivery
There's not a lot of opportunity for warranty companies to make a memorable customer service experience if they don't remember how much technology has changed the service paradigm. Creating lifetime value through transparency is only as successful as a company's strategic initiative to drive transparency in the ways most familiar and desirable to consumers. With consumer technologies leaching over into business, consumer expect to interact with warranty service providers at the same speed and in the same ways as they do the largest brands in the world. That means over any device, through real time interactions like chat and SMS, and without a lot of interaction with another person. Omni-channel technology and self-service capabilities are key.
With social media and other digital interfaces so widely used and easily accessible, it's little wonder that consumers don't hesitate to jump onto social media to post what's on their mind about a product. Consumers won't hesitate to post service reviews, be they positive or negative, on social media or another digital news sources. OnPoint Warranty knows that the greatest key to creating the biggest impact on a consumer relationship is rooted in transparent practices that improve brand loyalty.
Viewing your technology and processes through a customer experience, or CX, lenses is a simple and effective way to begin driving higher consumer satisfaction. Warranty companies can drive satisfaction and improve loyalty by asking their consumers how they did. It can be tempting to assume that how you've always been providing service is what's needed but using consumer feedback can make a surprising impact on continuous improvement in your products and delivery.
There's no reason to just stop with consumer feedback. At each point along the consumer journey, service providers should make sure to create opportunities to listen and to deliver extra value to the consumer. Offering installations, configuration post sale, or even offering supplemental training is hugely appealing to consumers, be they Boomers or Millennials, though usually for different reasons.
OnPoint Warranty can help you craft a careful strategy to keep consumers coming back time and again after the sale and throughout the product's lifetime. Taking the time to evaluate back office and consumer-facing processes, technology, and communication channels to maximize transparency and opportunities to interact and provide value to consumers at each point along the journey will drive long-term brand loyalty and overall customer satisfaction.