What's the difference between a product warranty and a service contract? Consumers are becoming more discerning in their buying process, now basing decisions to buy on the product features and costs, but also on brand reputation as well as on service protection or warranties plans available. In this blog, find out the differences between the 2 and how to use them to differentiate your brand with consumers.Let's consider the car industry and Hyundai's positioning in the market. Hyuandai has leveraged their 10-year, 100,000-mile warranty as critical differentiation in the market. Similarly, when a manufacturer's warranty ends, an extended service contract can help affordably fill the gaps for consumers, mitigate repair risk for them, and providing new revenue opportunities for OEMs or retailer dealers. And, as third party administrators, like OnPoint Warranty, continue to innovate extended service contract programs, product coverage expands to different product types, as well as varying flavors of coverages that drive real value for consumers, and for manufacturers, retailers, and service providers.
Generally, extended warranties or service contracts are agreements by one party, known as the obligor, with the owner of an item to either repair or replace or, in some instances, to reimburse the owner for the costs defined in the terms and conditions. Most extended service agreements are traditional 'break/fix' contracts. Although there are many variations, service contracts are generally secondary to the OEM warranty and do not cover repairs or other benefits covered by the OEM warranty and other factory-provided repairs.
However, almost all service contracts are limited by time. For example, service contracts on used cars or cell phones may be as short as 30-90 days or less, while new home warranties typically have 10-year terms. Since OEM warranties are primarily focused on the repair of a mechanical breakdown, they usually exclude scheduled maintenance, though some programs have contracts that do provide such a benefit. Although service contract coverage is secondary to the OEM warranty, it is possible for a service contract to incur losses even when the OEM warranty is in effect. This arises when service contracts provide benefits that are not provided under the OEM warranty and offer enhanced, day one benefits, like reimbursement for certain non-repair costs arising out of a breakdown such as food loss or power surge protection. Working with an experienced extended warranty administrator can help your organization structure a warranty program that drives the most differentiation and value for your customers, while also mitigating risk and driving revenue.
Let's look at the structure of extended warranty programs.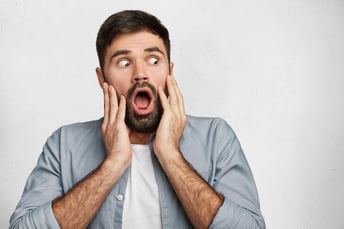 Appliances, Electronics and Bears Oh My!
Extended warranty programs can be comprehensive, some might say complex, but they're certainly not scary. As service contracts/extended warranty programs have evolved, typically the added complexity involves compliance, product development and execution. For example, a service contract administrator markets and administers a service contract program. The administrator may also be the obligor, the party obligated to pay for the repairs under contract, or there may be a separate entity taking on the responsibility of the obligor. These entities may also be separate from the retail dealer or channel partner actually selling the contract. In turn, the obligor may purchase an insurance policy, technically a service contract reimbursement policy, from an insurer. This not only adds to the complexity of the service contract program, but also requires greater coordination between the parties in order to create a seamless experience. Ultimately, these sort of complexities eliminate risk for the contract seller and the consumer, providing stable financial backing for the program's obligations.1
Types of Coverage
What an extended warranty covers varies greatly by product, by coverage and by fulfillment. Most service contracts or extended warranty plans fall into one of six basic types:
1. Onboard Programs
Some retailers sell b-goods or scratch and dent products. Typically the OEM 'marks' these products and does not offer a manufacturer's warranty on them. These products are operational! They usually just have cosmetic damage. Retailers can sell them for deep discounts. However, with no OEM warranty, consumers have no protection. On boarding a warranty administered by a third party is a great way to drive b-goods sales, by offering peace of mind that the consumer can rely on if the product fails. These programs are typically sold on every b-good going out of the store.
2. Date of Purchase Plans
These plans begin on the date the customer purchases the product from a retailer and wraps around the OEM warranty, often providing additional benefits like food loss or no lemon protection.
3. Extension Plans
Extension plans extend the manufacturer's warranty for a specified period, usually from 90 days to up to one year, or longer depending on the term purchased and cover mechanical break downs, as an OEM warranty would.
4. Major Component Programs
Also known as "primary protection" plans, these programs insure only the product's major component, such as the picture tube in a television, and generally do not include labor costs.
5. Comprehensive Programs
Comprehensive programs or plans cover all parts and labor for a specified period of time, such as one, three or five years.
6. Replacement Programs
Oriented toward products selling for under $100 retail, replacement programs guarantee product replacement if the item should fail during the term of the plan.
7. Deductible Programs
Under deductible programs, the consumer is responsible for a certain amount of money, such as the first $50 in repairs to offset the cost of the total repairs for the underwriter. Deductible programs are cheaper than non-deductible programs as the consumer bears some of the cost of repair.
8. Damage Programs
Some products, mobile products specifically, can be covered by accidental damage from handling (ADH) programs, which can be insurance instruments in some states. These plans pay for the replacement or reimbursement of mobile products damaged from accidents due to handling them. That's the key word in fact, 'handling them'. An insurance partner once described them to us by explaining that you can 'handle' a phone or a laptop, but you can't handle a TV mounted to the wall. Hence, products covered under ADH programs tend to be hand-held, by nature.
9. Loss and Theft
Like ADH programs, loss and theft programs can be insurance programs. They typically offer protection from the loss or theft of mobile devices.
10. Home Warranties
Home warranties are regulated differently than the plans above. They also cover different products insomuch as they cover appliances plus home systems like HVAC, plumbing and electrical, and even utility lines and pools. There are also state-based sales licensing requirements which tend to limit distribution by all but home warranty obligors. These programs, like HomEase, drive real value for consumers at the point of purchase, but also real downstream revenue for manufacturers, retailers, and service providers, as they can be used as upsell options for consumers whom purchased an extended warranty instrument, or even one who didn't, using traditional as well as new digital marketing strategies.
Warranty Expertise is Essential to Building a Successful Program
OnPoint provide manufacturers, retailers, and service providers with warranty underwriting, manufacturer warranty administration, service contract and extended warranty programs, home warranty plans, and service fulfillment through our network of vetted, 3rd party service providers. We drive revenue and reduce risk for our clients, through solidly underwritten, expertly administered service programs that deliver the best in CX, driving consumer back again and again, increasing the lifetime value for each consumer relationship.
Find out more about our extended warranty programs today! Click here to get in touch!
1 Source: https://www.variancejournal.org/issues/01-01/018.pdf