Millennials have grown accustomed to a lifestyle where they can purchase anything they would like online and literally overnight. Let's face it, they can be very impatient and don't like waiting. Millennials want their purchases quick and made with minimal challenges. On one hand, they can be a bit frugal; however, on the other hand, they will pay a premium for quality and convenience. This can pose a challenge to some retailers depending on the sale item. "Because of this inherent mistrust, websites and buying platforms full of information and pricing transparency have quickly proliferated" according to Rich Holland, Service and Millennials: The Keys to Winning Their Business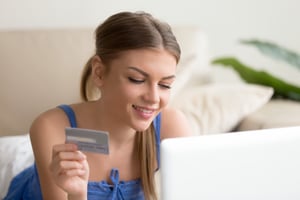 Retailers need to be reputable and consistent in order to truly win over Millennial and build brand loyalty. They will pay top dollar for convenience and peace of mind, which can be seen in the increased popularity of extended warranty/service contracts, installation and maintenance services. But, they require trust in the brand to solidify the purchase. Millennials take time to build trust and gain the most value.
"Millennial are seeking better experiences from all retailers. Communicating with these customers via their preferred channels, like text messaging and social media, is very important. The more innovative retailers have capitalized on this and use technology to better service this demanding new generation. For example, retail giant Amazon.com sends tracking updates for packages via texts" Rich Holland also said.
However, as digital interactions continue to transform the retail structure, Millennials require similar experiences from all of the brands with which they shop. In the past, shoppers would visit a brand website in order to access important information such as tracking, order-status updates, etc. Now, in this new digital age, Millennials expect brands to deliver that information to them, rather than having to expend effort retrieving it themselves. Building trust is a key element to targeting and keeping the business of Millennials, and can only be accomplished through consistency, transparency, and the use of updated technology that provides the experience they demand. A winning strategy that includes updating your processes and technologies to support instant access to information, as well as structuring product and service offers which create convenience and value is absolutely necessary to best target this fast-growing target audience.
Winning Millennials
These are 5 tops ways retailers can win Millennial dollars.
1. Be Social
Using social media to market makes it easy for Millennials to find retailers and to communicate with you online, of course. Social media marketing can be an affordable way to reach a highly targeted audience with a highly targeted message. You can target by demographics: the age, location and other characteristics of your audience and speak directly to their needs and wants.
2. Offer Products They Can't Refuse
Analyze what works best in your selling strategy and, take it to the next level. Go back and look at previous trends to see what products in the past Millennial buyers have purchased from you and what they have not. If you don't have much of a history with this group, some research from outside your industry could be beneficial. "It's been widely reported how much Millennials rely on recommendations, how much they research a purchase of size and how image-conscious they are..." - GWC Warranty.
3. Speak their Language
Millennials, more so than most audiences, receive multiple emails, text messages, phone calls daily. That is important to keep in mind when crafting your messages to ensure that it stands out - so that they do not send it directly to spam. "Tools like Covideo, which embeds personalized video messages into emails, can make your messages stand out from the crowd and get noticed."- GWC Warranty Using these multi-channel messages throughout the buying experience can help a millennial customer stay more engaged with your brand.
4. Appeal to your Target Audience
Millennial decision-making is driven primarily by emotion and self-image. Playing to this personality trait while Millennials are visiting your website, social media channels or interacting with you online is an effective practice to move their purchases from shopping cart to checkout. Let them know how their image and or personality will benefit from this purchase and it could pay dividends.
5. Add Convenience and Value through Protection and Service Offers
More so than ever, Millennials have high expectations after spending hours upon hours of research, negotiations and time trying to decide which item they would like to purchase. Based on pre-purchase research, they don't appreciate dealing with a product repair – big or small – after the purchase. Broken products are a real downer!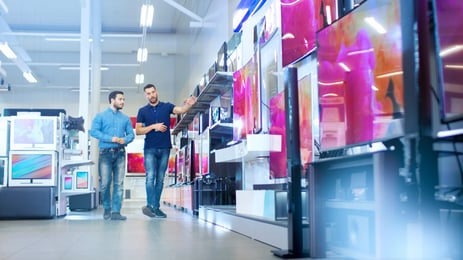 To create the best post-purchase product experiences, that build the greatest degrees of loyalty, consider offering personalized services during the sale and after to maximize convenience for this target group. 'Productizing' service SKUS like installation, extended warranties and even maintenance services provide unmatched convenience and loyalty for Millennials. Think of the time it takes to research the best big TV. Now, think of the hassle and time it takes to get it installed on the wall and connected to the home network and AV products after it arrives. Unless your buyer has loads of time and patience, this can be time consuming for the best of them. By offering an installation SKU that includes the home network and plugging in other items and then offering an extended warranty to keep it running is endlessly valuable to this buying group. And, once you have cemented the sale, great post-purchase service experiences drive your Millennial back to your brand over and over again. Whether your Millennial is a home owner, renter or couch surfer, they all have some level of disposable income and the need for convenience. This makes getting a service contract in front of every millennial deal an absolute necessity, especially since this demographic is also more likely to leave a review online once it's all said and done.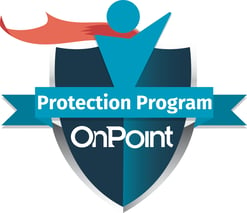 Personalized protection and service programs like extended warranties, home warranties and on demand maintenance and repair services reward Millennials for their repeat business with a lifetime of product support.
In April 2020, OnPoint Warranty launched its Dealer Protection Program. Find out how our innovative, fully insured program offers retailers POS and aftermarket product protection solutions that drive brand loyalty and repeat business through great service delivery.