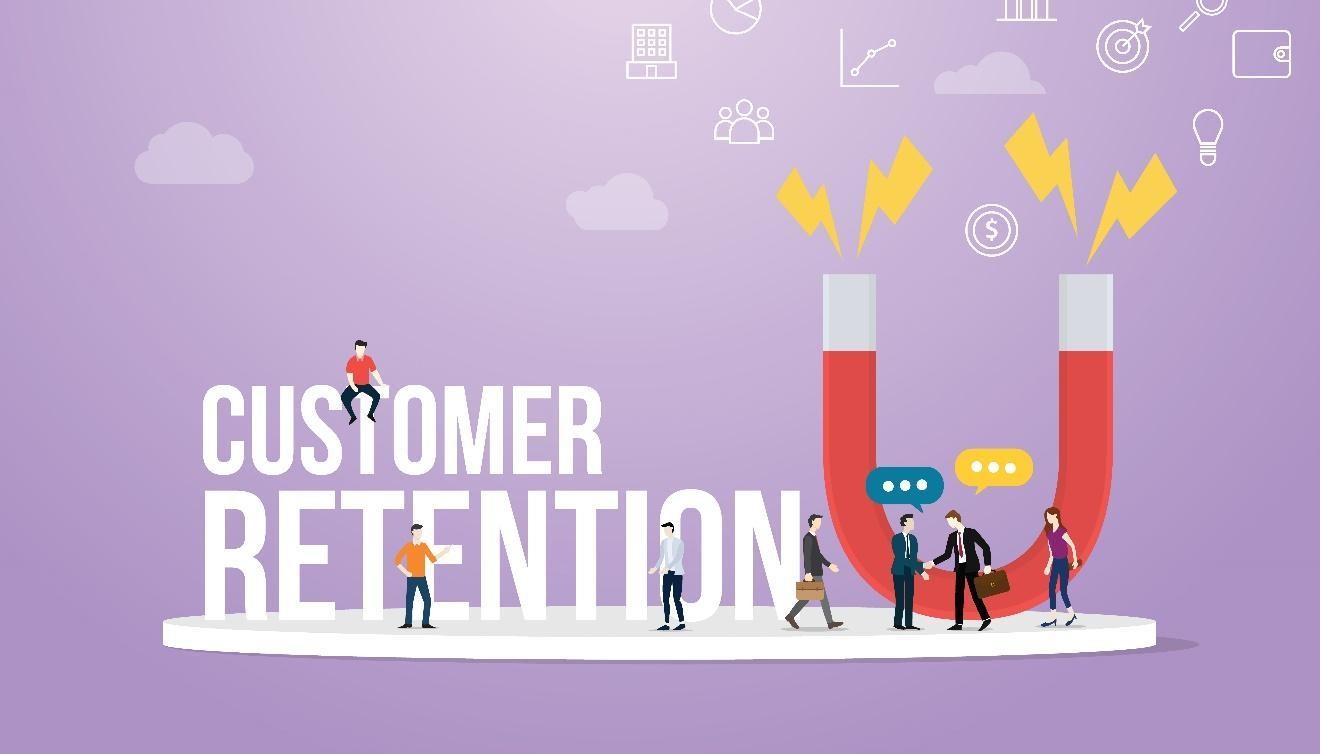 What Really Drives Customer Loyalty?
In order to highlight the most important goals of customer loyalty, it's first important to understand if CX is important at all, today, and then, what it is and how it's measured.
Is Customer Experience important today? Yes, of course! However, it is not the only thing that matters. The point of good loyalty research is to understand what really drives customer loyalty in your target market. Then you can build a strategy to decide where to invest, which will depend on your capabilities and the actions of competitors in your market. Customer loyalty is at the heart of a truly customer-centric business strategy. In a recent article by Bob Thompson, CustomerThink, research has found consistently that the customer experience—all interactions with a brand, including people and systems—is equally important (in driving loyalty) to the quality of the core product/service purchased.
"Everything should be made as simple as possible, but not simpler."
—Albert Einstein
Knowledge of where to simplify the process to increase customer loyalty is key. Recently, The Customer Contact Council, a division of the Corporate Executive Board, studied 75,000 people who had interacted with customer service and examined the link to customer loyalty. The main takeaway is that "Corporate leaders must focus their service organizations on mitigating disloyalty by reducing customer effort." A strategy which addresses technology enablement, the service network, and warranty service programs is critical to achieving loyalty.
Quality over Quantity: How to Focus on Your Most Valuable Customers
OnPoint Warranty is totally focused on the consumer. We are committed to driving great customer product service experiences, and have invested in technology, process and partners to maximize every touchpoint, with an eye towards CX, to drive loyalty and, ultimately repeat sales for our customers. We think of your customer as an "investment". We strategically nurture each customer relationship over the long term, so they grow strong and produce more revenue. It's time to plant some customer trees! Consider these top five ways to do that!
5 Ways to Drive Higher Customer Lifetime Value
1. Focus on The Lifetime Value of The Customer Specific to Your Business
If you treat customers based on their last purchase you will inevitably make the wrong decisions about how much to pay to acquire a customer, and how much to invest to keep them. Lifetime and product cost, and therefore lifetime value, can vary dramatically from industry to industry. Compare for example, how often consumes buy new mobile devices versus how often they buy a new HVAC unit or home. Seek to understand what the customer lifetime value to your business is right now. Then calculate what those customers spend in that lifetime. Use this information to set targets to improve LTV in stages.
2. Develop a Strategy for Customer Retention
Any costs associated with marketing for any business entity should be included in a winning strategy. A portion of your budget should be dedicated to customer retention. Once a customer has decided to purchase, it is important to determine what can be done to ensure that they remain a customer long-term. Continuous engagement is a proven strategy to maintain customer loyalty. However, this does not replace delivering superior service and support. Great customer service can be the difference in a short-term sale vs. a long-term sale, so work out how to make your CX strategy keep consumers coming back for more. Create a budget for your retention plan that you can commit to long-term. Planning investments to increase customers retention is no easy task but pay-dividends in lowering new customer acquisition in the long-run.
3. Create a variety of Customer Retention Strategies
Not all customer retention strategies are the proverbial "key to success" and not all methods will work for your business. Imitating other brands loyalty programs or even your competitor's, does not guarantee success either. Research and analyze how competitors deliver CX and drive retention, and then brainstorm a unique strategy for your customers' needs. Identify strategies for the biggest areas, times, or regions that you are currently challenged by, deploy retention strategies targeted to those specific issues.
4. Conduct an Analysis and Success Report in Customer Retention.
Keep focused on the benefits of customer retention over the long run. You will see an increase in loyalty and spend from those customers. If you excel, you'll also see them share with friends, colleagues and family, becoming brand ambassadors of your business. They may even share a testimonial for you on social media, which is gold currency in today's connected world! Investing in customers takes time, and like all other investments, maturity comes with time.
By monitoring and measuring success, or failure of retention strategies over time, your business can judge a program's success or failure. Analysis of your current customer retention rate is the best place to start. Once you know have discovered your baseline retention rate, you can invest in improve it going forward.
Calculating and tracking your customer retention rate is pretty straightforward. The best formula to analyze your customer retention rate is the number of customers doing business with a company at the end of a given period (or specific financial year), expressed as percentage of those who were active customers at the beginning of that period/year. When measuring your customer retention rate, it is best to ensure that you choose a period that works for your business and the way your customers buy. Frequent analysis can help tremendously in order to get a good read on your business success.
5. Invest in a good Customer Retention Analysis Tool
Make your life easier by investing in a retention analysis tool. If you're allocating money into receiving and retaining your target customers, make sure that you monitor their satisfaction regularly. One poor experience can be enough to affect any future customer a relationship and the only way you'll know how your customers feels or views your products is to directly ask or survey.
Source: https://www.customerthermometer.com/customer-feedback/5-ways-to-treat-your-customers-as-investments/
Learn how OnPoint Warranty Products put your Consumers first! Connecting Brands and Consumers through Dynamic Service Experiences which Drive Revenue is our primary goal.
Discover more here and learn about our warranty, service contract, and fulfillment services today!