Developing and launching a service contract or extended warranty program that aligns with loyalty programs is critical for OEMs, retail dealers and service providers.
Some loyalty programs focus on increasing revenue at the point of sale. However, POS loyalty programs can also improve brand loyalty and increase repeat sales based on superior service experiences after the sale. So, how does one create an innovative service contract program, which is impactful for consumers while generating revenue now and in the future for retailers, for instance?
In our e-Book, Service Contract for Dummies, we discuss how developing, executing and growing service contract/extended warranty programs must address several key elements including: product development, legal and compliance, operations, consumer offers and pricing, marketing, reporting and staffing. Loyalty programs can be an integral part of extended warranty or product protection programs.
What is a Customer Loyalty Program?
A customer loyalty program helps with increasing repeat business by providing rewards to customers that frequently purchase products or services. Loyalty can be described as a customer continuing to believe that your organization's product/service offer is their best option. Through customer loyalty programs, customers typically receive the following: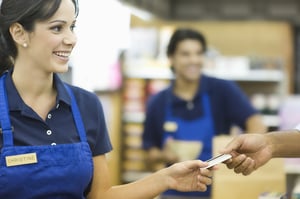 Discounts and rebates
Rewards
Free merchandise
Coupons
Access to unreleased products
Integrating Extended Warranty and Product Protection Programs
A great opportunity to maximize revenue is to solicit customers whom fail to purchase extended warranty coverage at the point of a product purchase post sale. POS (Point of Sale) Miss is industry terminology for consumers that skip the contract at the point of sale. If you can collect their contact and product purchase details through the loyalty program, you can put them in service contract aftermarket campaigns which offer coverage on that same product for a period after the purchase has been complete. You can also attempt to cross sell other service contract coverages, like home warranties or on demand services, based on both data sets. If a consumer purchases a washer, it's a safe bet they have a dryer too. Why not attempt to sell a contract on that product as well?
Build a Better Customer Loyalty Strategy
Customer loyalty is a very important part of a business model. Having a well-designed customer loyalty program reinforces a customer's relationship with a brand. Of course, throwing in a perk or two at the point-of-sale can be what prompts a customer purchase in the first place. A business should build momentum as a customer is onboarded — with the goal of cementing a lifelong relationship. Typically, this means you would be presenting the customer with continual opportunities to maximize their loyalty rewards. You'd also be presenting them with smart, targeted communications that celebrate their "milestones" with the brand, as well as their individual needs and preferences.
Expand your Strategy with Extended Warranty Programs
Service Contract and extended warranty programs serve two very real purposes for manufacturers and service providers, and especially for retailer dealers. They compliment loyalty programs perfectly. Extended warranties can absolutely drive increased revenue at the point of product sale by bundling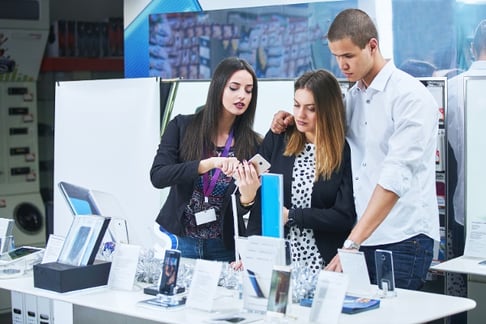 value added services with a product purchase.
However, in order to maximize repeat sales and lifetime consumer value, look for service contract administrators which deliver service contract and extended warranty solutions to their resellers which are innovative, compliant, priced correctly and monitored constantly, in such a way as to deliver awesome service experiences to every consumer which reaches out for repairs.
Great CX is Key to Revenue and Brand Loyalty!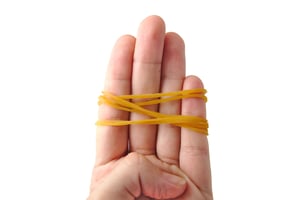 Great CX drives the second fundamental purpose of any contract program- long term repeat business.
Research tell us that 60% of customers stop doing business with you after one poor customer service experience. This means that retailers can't risk bad service experiences. If a service contract administrator delivers service well and adds value to the product purchase for consumers, a contract becomes the rubber band which binds the consumer to your brand, pulling them back over and over to purchase products and services from the brand they come to depend on.
Service contracts and extended warranties do not replace customer loyalty programs, but instead should be integrated into the loyalty program itself. As it's important for retailers to establish a customer service approach that engages customers across multiple channels, it is also imperative for retailers, manufacturers and service providers to build credibility through personalized protection and service programs with reward customers for their repeat business with a lifetime of product support.
In April 2020, OnPoint Warranty launched its Dealer Protection Program. Find out how our innovative, fully insured program offers retailers, in particular, POS and aftermarket product protection solutions that drive brand loyalty and repeat business through great service delivery.
You can also read more in our eBook: To Sell or Not to Sell: the case for extended warranties. Click here.