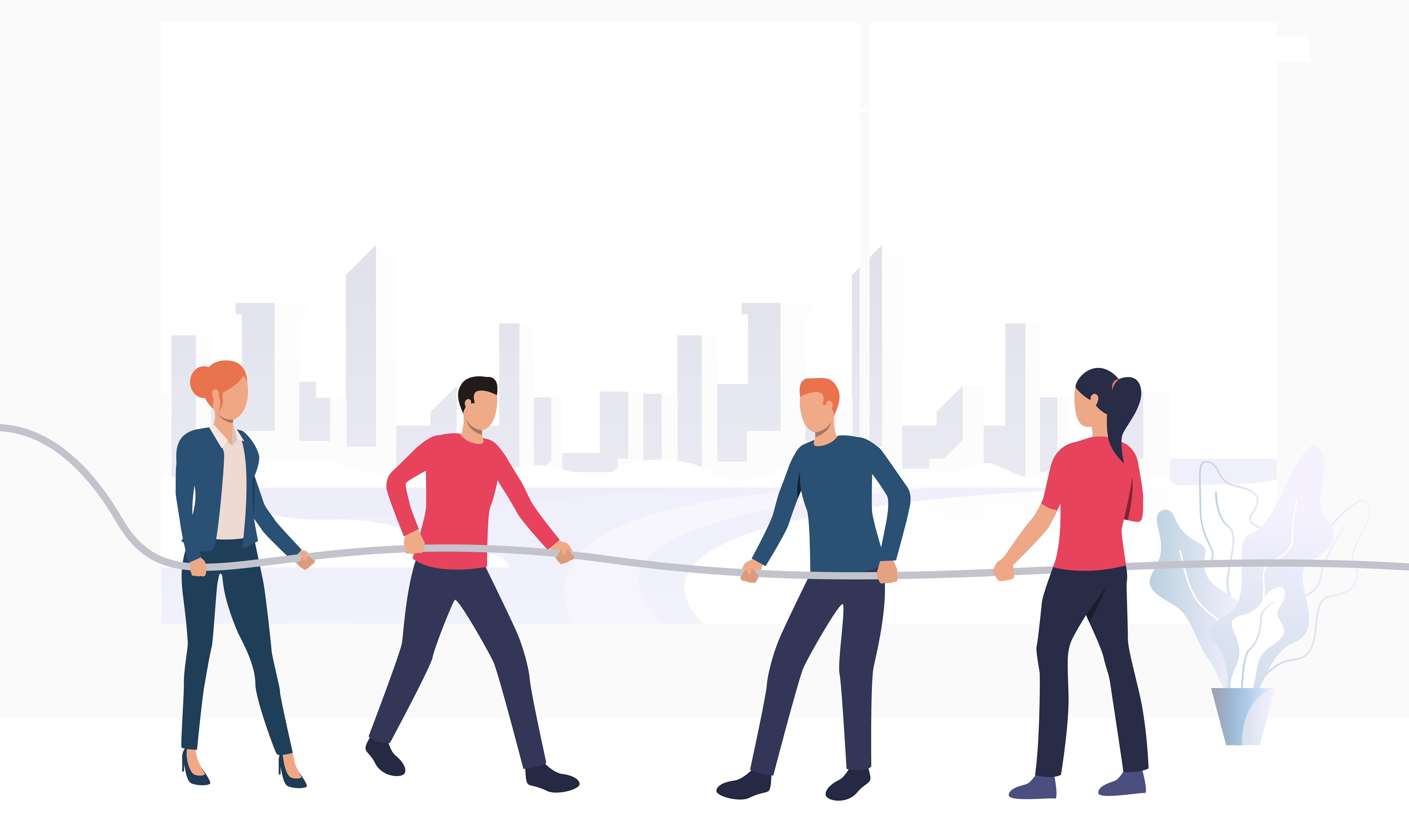 Warranty companies have more opportunities than ever before to improve the features of their products in innovative ways to appeal to more consumers. Warranty companies, like manufacturers, are increasingly supplementing their products with technological features enabled by The Internet of Things (IoT). IoT-enabled warranty products can directly receive and exchange data with manufacturers. This means manufacturers can proactively respond to issues and prevent total product failures or escalations when they receive this data from connected or smart products at consistent rates.
Data-driven technologies such as IoT also make it easier for companies to streamline their service offerings. Consumers like transparency. Providing easy-to-use, streamlined information related to service offerings help consumers navigate a company's selection of warranty or service products. Since smartphones and mobile devices are the most popular and widely used mediums that consumers use to interact with manufacturers, it's critical to create product and service content that's accessible via any device.
The adoption of handheld and smart technologies is more vital than ever to consumer decision-making. When purchasing warranty products, consumers tend to evaluate them first with their smartphones. Companies such as Amazon are highly adept at leveraging this growing rate of smart device adoption. Because of Amazon's ubiquity in the mainstream consumer consciousness and online, the tech giant is able to quickly and effectively offer products and services without fearing competition. Warranty consumers' adoption of smartphones as inextricable to the purchasing experience on Amazon and elsewhere makes it crucial for manufacturers to develop their digital presence as well.
OnPoint Warranty, like manufacturers, understands that one of the key drivers of Amazon's success is the ability to create touch points at every stage of the complete consumer product purchase life cycle. Extended warranties, service contracts and even home warranties make it easy to leverage existing product service infrastructure that is required to service products in warranty. OnPoint Warranty can help manufacturers capitalize on product warranties via offering warranty service options like extended warranties which offer consumers valuable post-warranty product protection and repair service.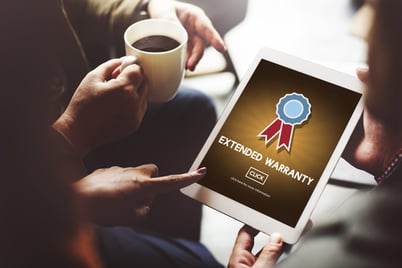 Extended warranties, service contracts and home warranties already differentiate themselves from product warranties products by influencing all aspects of the consumer's post warranty product service experience. Manufacturers may consider using smart technologies to add proactive or use based product features to extended warranties, service contracts and home warranty products. Allowing customers to personalize their service protection packages and tapping into the transparency and proactive response (available through IoT and smart devices) must also have digital strategy elements when considering the current competitive landscape.
Increasing Warranty Subscription Registration Rates
Warranty companies' registration rates are key to maintaining and driving brand loyalty and ancillary revenue streams. Just as importantly, a manufacturer's rising number of customers registrations may also indicate unique product packages and service offerings that each might bring to the market to add value to each product sale, post warranty expiration.
Consumers often feel more inclined to purchase warranty services from manufacturers who offer extended warranties and service contracts, rather than third parties. These service products increase value for customers, particularly those in certain sales channels. Warranty companies like manufacturers can also benefit greatly from offering extended services. These companies are more likely to grow long-term revenue and enjoy potentially higher levels of renewal rates when they offer extended warranty services.
Higher levels of customer renewal rates over a long period of time typically stems from outstanding customer satisfaction. Consumers are increasingly concerned with a top-notch customer service experience that guarantees satisfaction throughout the entire purchase process. Manufacturers are able to extend warranty services from the sale all the way through to the eventual end of life, and replacement of a product, making a lasting positive impact on the customer and their product and service experiences. OnPoint Warranty uses warranty service extensions to achieve long-term revenue and stronger, more loyal consumer bases.
Extended warranties offer additional benefits to manufacturing companies through omni-channel product service support. A manufacturer's omni-channel presence can significantly differentiate them from competitors who may not provide similar layers of service options. Often younger consumer bases are more inclined to buy into extended warranty protection if the manufacturer markets its warranty services through digital channels. Gone are the days of mailbox advertising. Millennials in particular are more inclined to purchase warranty services subscriptions when manufacturers offer product through digital ads and retargeting. Additionally, supporting digital service requests, and providing services through a well-managed repair network with skills in smart products, like home networking and smart products like doorbells and speakers, consumers can tap into the skills of the network to handle other product service that drive convenience and value-add. That's the Amazon model at its best! Manufacturers can capitalize on the service networks that they must build to support warranty service, as well as the solid processes, clear expectations, and cutting-edge technologies to make a lasting positive experience for the customer. Companies can enjoy impressive revenue growth from extended warranties, service contract and home warranties, and which drive the lifetime value of each consumer through strong contract renewal rates as more features are included into warranty products that add value to each and every consumer.
Ultimately, services such as extended warranties are crucial to driving a manufacturer's long-term revenue growth and strengthening their brand image. They also point to a complicated and competitive landscape that is shifting priorities for warranty reinsurance industry players.
Depending on the depth and breadth of their resources, some warranty reinsurance companies can also choose to begin investing more heavily in technology and technology-enabled warranty products. OnPoint Warranty is among these revolutionary competitors are warranty plan administrators that skirt the cutting-edge of the industry. These third-party administrators are able to allow consumers to define exactly what and how re-insurable assets are covered.
As more warranty companies seek to provide customers with the ability to protect a personalized portfolio of products, they will need to keep a close watch on the monthly subscription payments. Service models which support consumers' personalized product portfolios will potentially drastically affect fees consumers pay per month. The option to decide what items are covered under a company's warranty plan will make subscription plans and services increasingly important to achieving long-term revenue gains.
How To Engage the Millennial Generation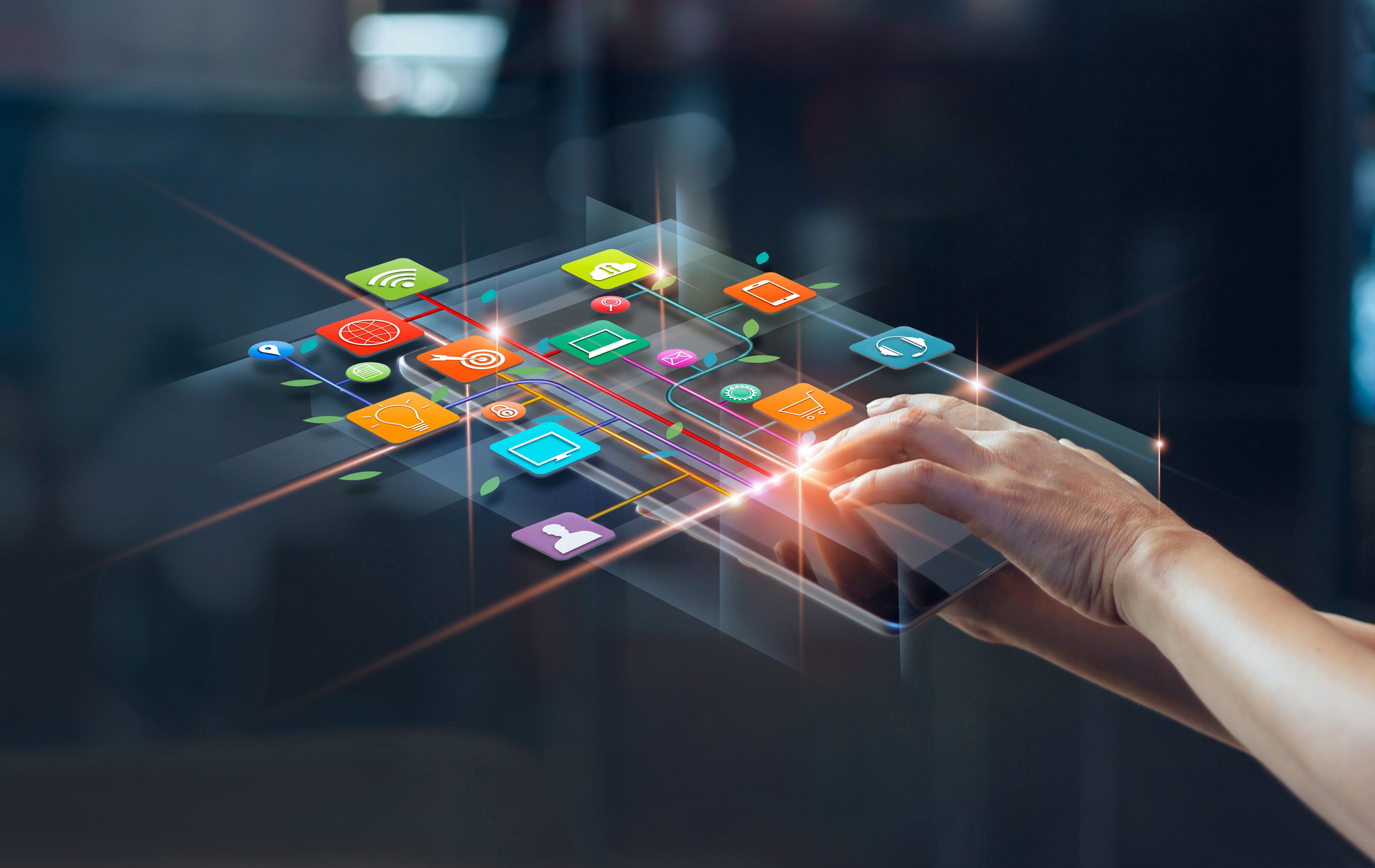 Tech is a way for OEMs and warranty companies to engage millennial and younger consumer demographics.
It is likely unsurprising that millennials are highly interested in how technology can make their lives more convenient. Warranty product and services are no different. Manufacturers can make their product service experience easier as well. Warranty companies like manufacturers are more capable than ever of developing technology-enabled products and product services that have a large appeal to younger consumer demographics.
The growing millennial consumer base requires that manufacturers focus on adapting their marketing messaging for extended warranties, service contracts, and home warranties. For example, manufacturers that have invested in IoT- and technology-enabled products must sell product services differently. IoT make it much easier for manufacturing companies to be proactive rather than reactive when responding to customer service events. So, selling based on fear, "buy to protect yourself from expensive repair costs", is irrelevant with IoT-enabled products. Because the technology enables proactive service and maintenance, the message must be adapted for audiences who understand this, and for millennials in particular, who are buying homes later in life, but snap up new technologies.
Also near the top of the priority list of millennial consumer priorities is personalization of warranty-related products. The millennial demographic is particularly enamored with having being able to personalize their warranty service coverages and in warranty companies tailoring service to improve their overall customer experience. They don't own traditional appliance and HVAC units, because so many don't own their own homes! So, warranty companies must offer extended warranty, service contract and home warranties which cover electronics, computing and smart products; those are important to millennials! Consumers also crave the ability to contact their service contract administrator via the web and through social media for service. Warranty companies like manufacturers can also stand to benefit from future revenue through enabling products service through digital and social channels.
OnPoint Warranty understands that millennial-age consumers who favor convenient product service solutions are more likely to enjoy customized warranty plans in the modern warranty reinsurance industry. Customized warranty plans can greatly enhance the customer experience, and they empower consumers with more choice and personalization options than ever before. Many customized warranty plans can cover every asset in a consumer's home. There is even available technology to enable warranty companies' technicians to detect products that are using the local WiFi, such as mobile phones and smart refrigerators, and subsequently register them so that consumers can view warranty and contract offers, covering those most important to them.
E-commerce technologies, such as Microsoft has deployed in their battle with Amazon, are also examples of industry innovations that can be used to accurately present the myriad service offerings available to consumers. Digitizing offers resonates with millennial-age consumers and younger consumer demographics who are interested in purchasing warranty products from manufacturers.
OnPoint Warranty and other warranty companies like manufacturers are now seizing the opportunity more than ever before to capitalize on technological capabilities that smartphone and mobile devices offer customers. Manufacturers can deploy features like those that Amazon uses such as click-and-collect to increase their online presence and boost their brand's digital visibility. Warranty products with additional tech-enabled features and coverages, available through connected devices will go a long way to differentiate companies' products online in the future.