Protection for Your Home Inside and Out
A HomePRO home warranty by PWSC is not the same thing as homeowners insurance, nor is it a replacement for homeowners insurance. Homeowners insurance covers major perils such as fires, storm damage, property crimes and certain types of water damage that could affect the entire structure and/or the homeowner's personal possessions.

Separate from homeowner's insurance, a home warranty is a type of systems and appliance service contract that typically covers the repair and/or replacement costs of home appliances, major systems such as heating and cooling, and possibly other components of a home. The home warranty also generally covers equipment and appliances, such as dishwashers, plumbing systems, and electrical systems, that fail due to normal wear and tear.
Home warranties should also not be confused with a builder's warranty. This type of warranty is provided to home buyers by their builder when purchasing a newly constructed home. Warranties for newly built homes generally offer limited coverage on workmanship and materials relating to various components of the home, such as windows, heating, ventilation and air conditioning (HVAC), plumbing, and electrical systems for specific periods. Warranties also typically define how repairs will be made.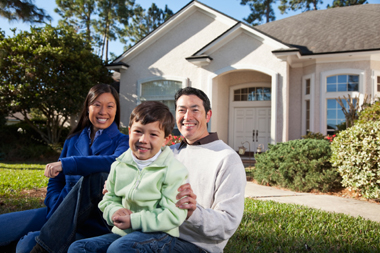 The duration of coverage varies depending on the component of the house. Coverage is provided for workmanship and materials on most components during the first year. Coverage for major systems like the HVAC, plumbing, and electrical is generally two years. Some builders, like PWSC builders, provide coverage for up to 10 years for major structural defects,
For specific policy coverage details, please refer to the warranty documents provided to you by your builder!
To protect your new home now, click the link below to sign up for HomePRO Whole Home Warranty!