HomePRO Home Warranty Plans for Every Homeowner
HomePRO home warranties are designed to offer new homeowners complete home confidence and protection from expensive product repairs, delivered by the best service team in the industry.
With day one features that make it more comprehensive than other plans, HomePRO home warranties deliver solid protection with easy, reliable and expert service for every homeowner and their families! Plans include products from appliances to HVAC to ceiling fans and plumbing and electric, after the builder and manufacturer's warranties expire, as well as food loss and power surge from day one.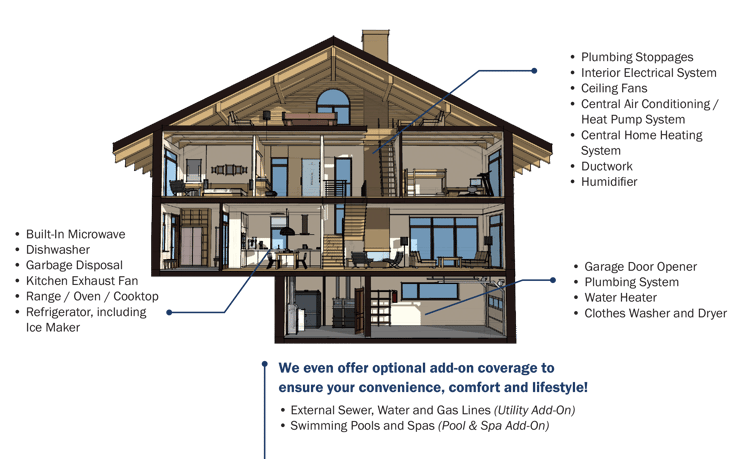 Plans start as low as $550 or sign up for monthly billing and lock in pricing for up to five years!
Optional coverage on utility lines and pools and spa is also available!
With the highest level of service by vetted professionals, HomePRO is the best home warranty to protect budgets for new homeowners!
Click to view pricing and sign up today!